"Nobody will forget their home, nobody. And, for me, every second, I feel the smell of my house; I feel the smell of my room; my own pillow; my toys; the smell of the paper of my novels; I feel every part of my house; I remember the scratch on the walls. I remember everything. I remember everything."
20-year-old Rawan is from the Syrian city of Homs. She and her family fled their home in 2012, a year after the Syrian uprising began. They have been living in Ireland since 2014.
"My parents still get upset. When my father looks at the date, he says, 'We left Syria in 2012'. Every day he says the same thing. They get upset because they don't speak to people: they don't have the language. Ireland has been very good to us and we get social welfare, but we don't want anyone to give us money."
"We feel upset. We feel hopeless. My dad doesn't feel like he is a strong man. When he was in Syria, he gave us everything. And when my younger sister asks him for money for something small, he says to my mum, 'That's social welfare money', not money he has made."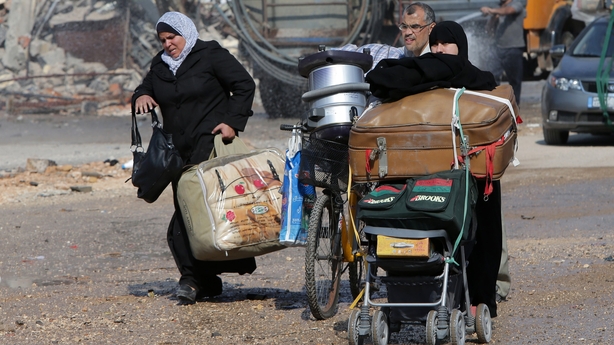 Rawan clearly remembers the events that led to the civil war. In 2011, Syrians opposed to President Bashar al-Assad's regime took to the streets in pro-democracy protests. This led to a large-scale nationwide uprising and ensuing clashes with security forces.
"The people were more and more against the al-Assad's; against the government, and they started to engage in peaceful demonstrations, saying we need freedom and change. And as more and more people went out protesting, al-Assad became more and more against them. He started to put the army against them and started to kill more people. Yeah, they killed. Bashar al-Assad killed them."
While Rawan and her family supported the pro-democracy protests, they never took part in the demonstrations. However, Rawan says, her father became concerned for the safety of his three daughters when security forces started to round up people and take them to prison:
"OK, for the guys, they endured a lot of torture, but for the women, they were sexually, mentally and physically abused in prison. It was disastrous. A lot of women came out from prison and they had a baby, but they didn't know who the father was because of the multiple sexual assaults they had endured."
"I know of women who were in prison and now have post-traumatic stress disorder. They don't recognise the people around them. They don't recognise their own family. All of this because they said they wanted democracy."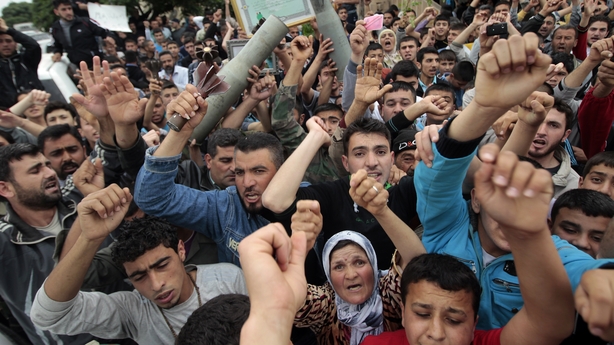 By 2012, the regime's violent reaction to the protests had escalated. The country had descended into civil war. Rawan remembers that time:
"The people started to get some guns from other countries to face the government's army. It was two armies against each other: the army of the people and the army of the al-Assad's."
Rawan's parents decided it was too dangerous for their family and, in 2012, they fled Syria. They moved to Jordan to live with Rawan's older brother, who was studying pharmacy there. Rawan says the plan was to stay for just a few weeks:
"We took our ID's and I took just three sweaters with me, and we left. Just like a holiday; when you leave and you come back. We hoped and thought we would be returning to Syria."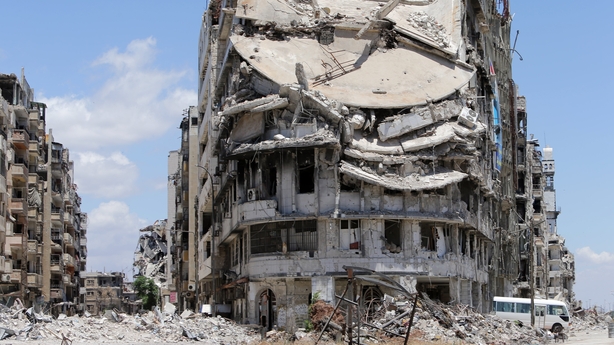 By August of 2013, the United Nations reported that at least 250,000 people, including over 100,000 children, had been killed in the Syrian conflict. The figures reported that four million people had sought refuge in neighbouring countries, and that more than 12.2 million people in Syria required urgent humanitarian assistance.
After one year in Jordan, Rawan's family received a phone call, with such devastating news that her father suffered a heart attack. From then on, the family realised they would not be returning to Syria anytime soon...
Listen to Rawan's story, in her own words, by clicking the play button at the top of the page, or subscribe to Voices on iTunes.