The operator of a club in California where a gunman entered after he shot dead 11 people during Chinese Luna New Year celebrations at the weekend has been praised after he wrestled the man's gun away before shots could be fired.
Los Angeles County Sheriff Robert Luna credited Brandon Tsay as a "hero" for single-handedly disarming the gunman and preventing further bloodshed.
Police identified Huu Can Tran, 72, as the lone suspect in a massacre that unfolded on Saturday night at the Star Dance Studio in the town of Monterey Park, a hub of the Asian-American community just east of downtown Los Angeles.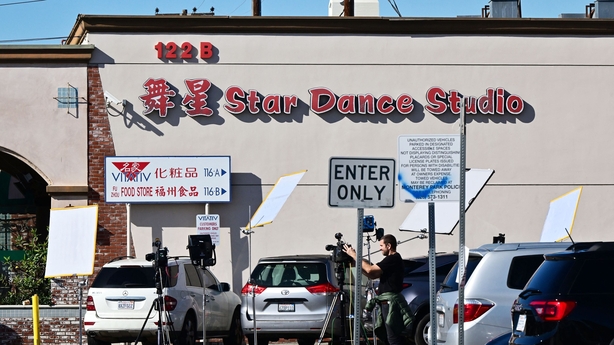 Authorities said he drove to another club about 20 minutes later where a second, would-be attack was thwarted.
He later took his own life as police closed in to make an arrest on Sunday, ending an intense manhunt some 12 hours after the rampage.
Mr Tsay said he did not recognise the gunman when he entered his club, but said that when he saw the gun his first thought was that he was going to die.
He said when Tran began prepping the weapon he realised he needed to get the gun away from him.
'I needed to take this weapon, disarm him, or else everybody would have died,' Brandon Tsay said after he disarmed the shooter at the Lunar New Year massacre in Monterey Park, California where 11 people were killed | Read more: https://t.co/LNDvDNCp7P pic.twitter.com/y5e6b4oioO

— RTÉ News (@rtenews) January 24, 2023
"He didn't seem like he was here for any money. He wasn't here to rob us. When he was looking around the room, it seemed like he was looking for targets, people to harm," said the 26-year-old.
He said he lunged at the gunman and struggled with him to get the gun.
"Finally, at one point, I was able to pull the gun away from him, shove him aside, create some distance, point the gun at him, intimidate him. I shout at him and say, 'Get the hell out of here! I'll shoot! Get away! Go!'
"And at this point, I thought he would run away but he was just standing there contemplating whether to fight or to run away. I really thought I would have to shoot him if he came at me.
"This is when he turned around and walked out the door, and jogged back to his van. I immediately called police with the gun still in my hand."
Ten people were killed at the dance studio and ten others wounded when Tran opened fire at the Star Ballroom Dance Studio, before driving away.
One of the victims hospitalised in critical condition died of his wounds on Monday, bringing the death toll to 11, Monterey Park Police Chief Scott Wiese told reporters.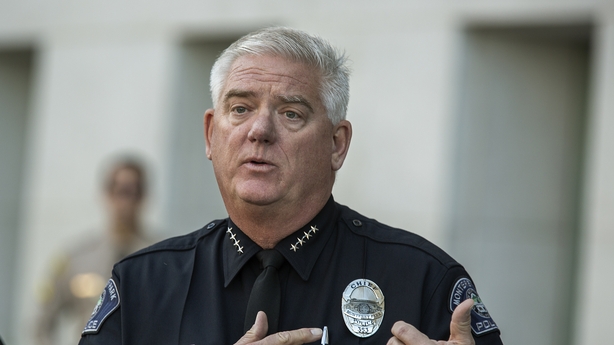 All of the dead, six women and five men, were aged in their 50s, 60s and 70s, the coroner's office said.
Sheriff Luna said investigators, assisted by the FBI and the US Bureau of Alcohol, Tobacco, Firearms and Explosives (ATF), had recovered 42 spent shell casings and a large-capacity ammunition magazine from the Star studio.
He said the search of the suspect's mobile home in a gated senior-living community in the town of Hemet, about 128km of Los Angeles, turned up a rifle, various electronic devices and items "that lead us to believe the suspect was manufacturing homemade" weapons silencers.
Police also seized hundreds of rounds of ammunition from the dwelling, and a handgun was recovered from the white cargo van where the suspect took his own life, the sheriff said.
Authorities said a motive for the shooting remained a mystery.
The sheriff said there was no immediate evidence that the gunman was related to any of his victims and Tran had a "limited" past criminal history, including a 1990 arrest for unlawful possession of a firearm.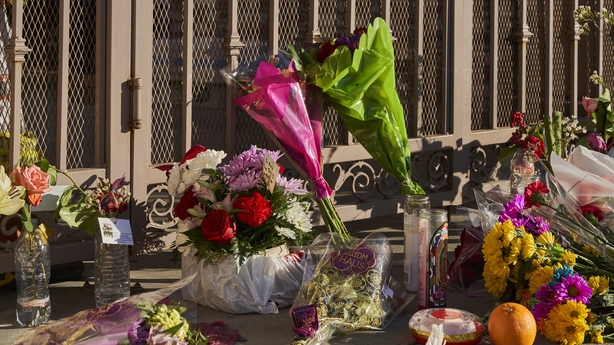 Tran had an active trucking licence and had owned a company called Tran's Trucking Inc with a post office box address in Monterey Park, according to online records.
He had lived in the Los Angeles area since at least the1990s and moved to the mobile home in Hemet in 2020, address records showed. A neighbour in his gated community described him as "meek" in an interview yesterday.
But Adam Hood, who rented a home from Tran in the Los Angeles area, told Reuters he knew his landlord to be an aggressive, suspicious person with few friends.
But Mr Hood said Tran, with whom he often conversed in Mandarin, enjoyed ballroom dancing, and was a longtime patron of the Star Ballroom, though he complained that others there were talking behind his back.
"He was a good dancer in my opinion," Mr Hood said. "But he was distrustful of the people at the studio, angry and distrustful. I think he just had enough."