Today marks exactly one month since the mass shooting at Robb Elementary school in Uvalde, Texas killed 19 children and two teachers.
Now the community there is facing more questions than answers about the worst school gun attack in America for almost a decade.
There are fears that the psychological supports initially promised by the state's governor will not be enough to help them cope.
Poor mental health access
Texas already ranks bottom in the US for overall access to mental health care, according to a report on the State of Mental Health in America released this year.
"One of the things that is a problem in general in Texas, is we have a few major cities, but most of Texas is rural and small towns. They are mental health deserts, they are physical health deserts, where there just aren't these services already in place," explains Vanessa Robles.
She is a Clinical Social Worker who provides mental health support to children and families in a school district outside Austin, Texas.
Immediately after the shooting, Republican governor Greg Abbott promised an "abundance of mental health services" for Uvalde which were expected to be free.
"We just want you to ask for them," he said, giving out a 24/7 hotline number.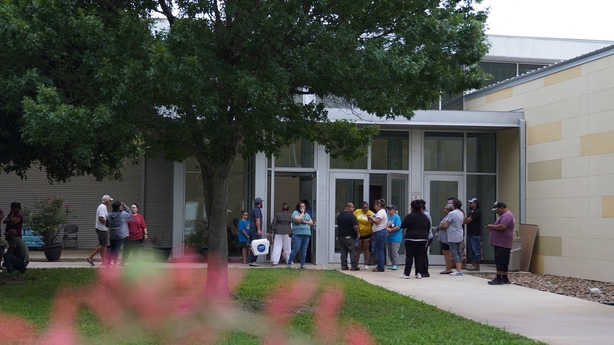 However, many people who have dialled that number have reported long delays or been asked for their health insurance details. A quarter of all families living in the area have no health insurance.
There has been an agreement to purchase a building to host the Uvalde Together Resiliency Center as a hub for crisis counselling.
However, it is not clear if this will operate for more than the six months initially envisaged.
Ms Robles saysthe pain caused by a massacre on this scale can take generations to work through, particularly with such young children affected.
They may come back and ask more questions as they mature.
"You might provide an intervention like counselling support now," she explains, "but as children get older, their brain continues to develop, so they continue to understand what happened in very different ways."
She says while many people believe children are "resilient", the healing process can take longer for them, than for adults.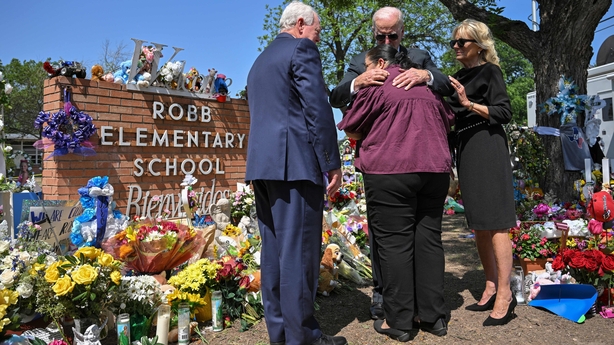 "I would have this conversation with parents, and say we are going to get to a good place with them, but you're probably going to be back here in two years.
"It's not that the healing and support wasn't effective, it's part of the way they develop.
"[Children] will continue to need to process - as opposed to adults, whose brains are fully developed and they already understand it, in the way that they are going to."
This may lead to things like recurring nightmares and what she calls "predicting" in children's minds, where they imagine the horror of what happened, even if they were not in the room.
Anger over failure to protect children
The police response to the Uvalde school massacre was branded an "abject failure," by the head of the Texas Public Safety Department.
Steve McCraw told state senators that police had enough officers and gear to stop the shooter, minutes after he entered the school.
Instead, they waited almost one hour and 15 minutes to confront the 18-year-old gunman, wasting vital time looking for a classroom key that was "never needed".
Children inside the classroom have given horrific details of what they witnessed, including 11-year -old Miah Cerrillo, who told US lawmakers earlier this month how she dipped her hand in the blood of her friend, putting it all over her, because she was so terrified the gunman would return and shoot her too.
She told the House of Representatives Oversight and Reform Committee: "He shot my friend who was next to me...I thought he was going to come back to the room. I got the blood and put it all on me."
Earlier this week, at an open forum school board meeting in Uvalde, Ryan Ramirez, the father of ten-year-old Alithia Ramirez, one of the 19 child victims, referred to the police response, saying: "We all know that they messed up, we all know that this wasn't handled right.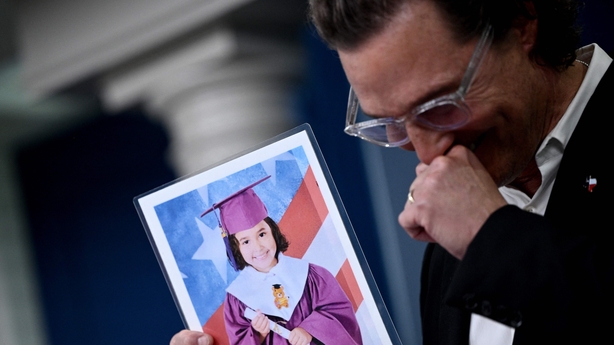 "Y'all can do whatever you want to try and make us happy, it's not going to work. Y'all know what we want, accountability."
These apparent failures by law enforcement could lead to further issues for those seeking help, particularly as Uvalde is a predominantly Hispanic community, where there is already a great deal of historic mistrust of authorities.
"The most recent news, about how the police didn't try to check if the doors were locked or unlocked… I can't imagine as a parent, having lost your child, knowing that.
"All these complex emotions will come with that, like anger, resentment, pain and then a continued mistrust of law enforcement, which I think is already prevalent when it comes to people of colour," says Ms Robles, who is herself a Latina woman of Mexican descent.
She adds: "Within our culture there is definitely stigma towards seeking mental health support and a belief in keeping things private, just within your family."
She says it is already very hard to find bilingual Spanish-English speaking therapists in Texas, and her own services to schools and non-profits are often in demand for this reason.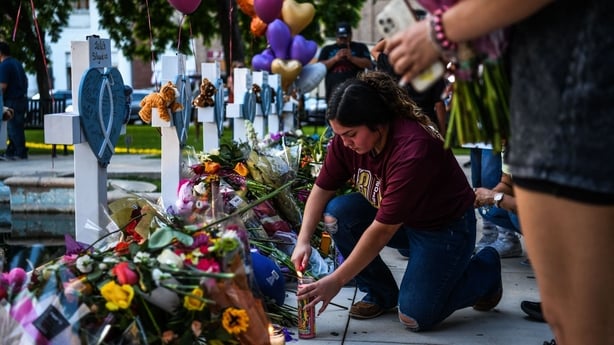 School demolished
The mayor of Uvalde announced this week that the Robb Elementary School will be demolished.
"You can never ask a child to go back, or a teacher to go back in that school ever," Don McLoughlin said at a city council meeting.
Ms Robles believes this could help in an area like Uvalde, where its remote location means there is little choice for parents who might now wish to send their child to a different school.
She says school districts across Texas have been affected by the fear that such a shooting could happen again, including her own, where she says many teachers have been left questioning what they would do in a similar situation, and what is missing from their own active shooter drills.
Children in Uvalde returning to education after the summer break will also be left questioning why [they survived], she adds, while they also grieve for their friends.
"Survivors' guilt is something that happens whether you're a child or an adult," she says.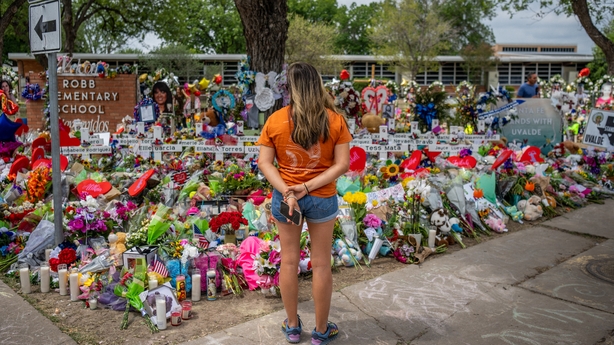 What happens next?
As the community in Uvalde continues to seek answers, local police Chief Pete Arredondo - who attended the scene - has been placed on administrative leave, as investigations continue.
Texas state senator Roland Gutierrez is also suing the state's Department of Public Safety for access to the complete records of the shooting.
He says the response so far has been "full of misinformation and outright lies" adding: "The community of Uvalde deserves answers now."
The issue of mental health is likely to remain in the spotlight, particularly given that a lack of mental health supports, rather than lax gun laws, was suggested by Governor Abbott as a possible reason as to why the gunman carried out the shooting in the first place.
There was no evidence that 18-year-old Salvador Rolando Ramos had ever been diagnosed with any mental health condition, but he had been reported for making threats online.
Whilst the political fall-out continues, Vanessa Robles says the help offered up in the early days of the tragedy, must now remain in place for the long-term for survivors and those left grieving.
"I know they are going to do as much as they can with the funding that they have," she says, but adds: "I don't think we have the capacity for them to be there long enough…it's going to take generations…
"These children, when they become parents and send their kids to school, it's going to be a very long process and I can't imagine that anyone is really prepared for that."
Additional reporting: AFP, Reuters