While the world watches on in shock and horror in the aftermath of the Texas school shooting, one Irish man explains how the tragedy cut too close to home.
US-based assistant principal John Kilgarriff speaks to RTÉ News from the elementary school he works in San Antonio, just miles from where the mass shooting unfolded in the town of Uvalde.
Children as young as three participate in lockdown shooting drills.
A past pupil of his was shot dead while still in his teens, in a shooting outside of school.
Gun crime is a part of everyday life in the US, but he says "you just live a safe life the best you can".
"Lockdown. Lockdown. Lockdown." That is the chilling three-word command that John Kilgarriff has called out over the intercom in a large public school in San Antonio many times before.
His students, some as young as three years of age, know the drill - lights out, hide and wait.
The waiting is the hard part.
"You don't release them by saying 'lockdown lifted' because someone could have a gun to my head when I am saying it and make me say lockdown is lifted. The gunman could be with me making me do this, so that's why they don't come out of lockdown until a police officer comes to their classroom and opens the door."
School shooting lockdown drills are a part of life for the Irish teacher, who has worked in the Texan city since 1987. "That's the reality of life in America, you know," he said.
"I've had kids, past pupils, who are no longer with us because they were involved in a shooting."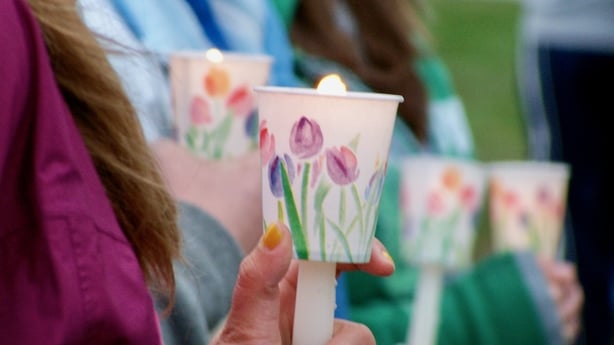 The 66-year-old from Dunmore, Co Galway, has retired from his role as school principal, but continues to work in a substitute capacity and is currently an assistant principal at a school in the inner city.
Up to 95% of the school population is Hispanic, almost 5% is black, with a very small number of white students.
"It's mainly Mexican. We have some Salvadorians, some Nicaraguans and other Latin American countries.
"When I meet parents, when I meet students, I speak Spanish, because it's honouring their culture and that's a thing that's missing a lot with the white community here, the unwillingness for them to embrace diversity and to embrace the cultures and speak the language. No one ever said that America should be speaking English all the time."
His voice trembled as he recalled seeing photographs of the children who were killed in Uvalde. They reminded him of his own students.
"Their faces... I'm just thinking when I look at these faces, these are the same kids that I teach. These are the same faces that I love, I have lived with and I have worked with for over 30 years."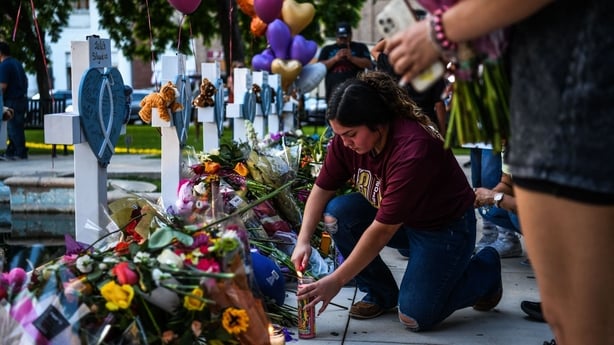 It is difficult for him to think of the teachers who were killed and how they must have felt in those final, tragic moments.
"I think sometimes, when this happens, I reflect and I say 'okay what would I do?' I'm there to protect the kids, I'm not there to protect myself.
"It's so difficult to think about, visualising that classroom and what those teachers were doing."
Gun laws are "violating the freedom and rights of a child", he claimed.
"Having a safe place in school and just being consistent with them and showing them the same respect is what keeps them grounded and makes them want to come every day."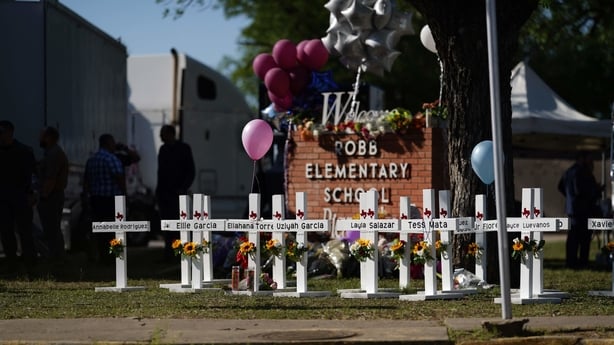 Mr Kilgarriff first spoke to RTÉ's Liveline on Wednesday afternoon. He told listeners that while the world was watching in shock and horror, his students were trying to go about their normal business - albeit with a police car parked near the front of the school that morning.
Since then, he has been watching closely for signs of trauma in the wake of the tragedy.
"I did notice during the lunch duty that I do with the middle school kids that there was a calmness about them and their interactions during lunch, or maybe it was just my paranoia about the situation, looking and being more observant or vigilant with regards to the feelings on campus, the students and the staff."
It has been many years since he has taught a class of his own, having worked as a principal and assistant principal for more than two decades, but that has not kept him from the classroom.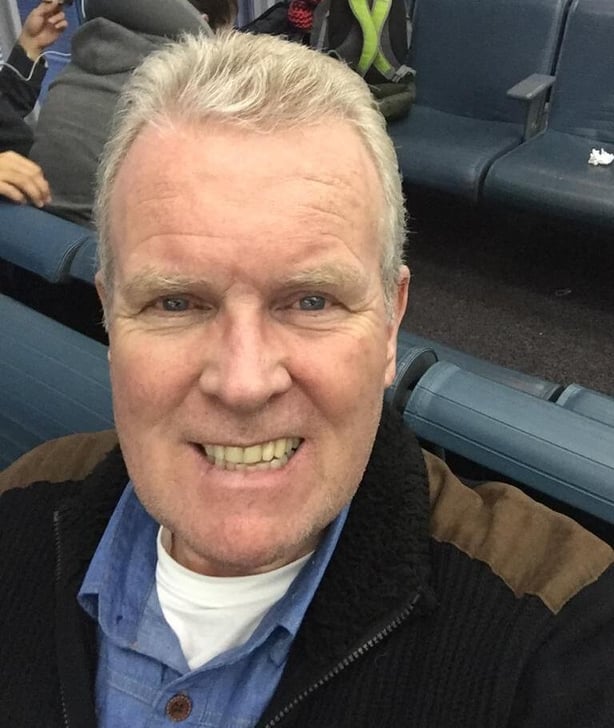 A principal's place should not be limited to the office, he insisted. In the hustle bustle of a large public school and the fast pace of life in America's education system, he said that it is crucial to take time in the morning to connect with the students.
"Doing my rounds grounds me, because I get to go, after they've all settled in, to each of the classrooms to say good morning and they all say 'Good morning Mr K'.
"It fulfills the purpose of better management of a school, a sense of security for the kids and consistency. Every day I do the same thing."