A street in New York has been named after Irish LGBT rights campaigner Tarlach Mac Niallais.
Mr Mac Niallais, who was originally from Belfast, died in April last year from a Covid-related illness.
At a ceremony last night, 'Tarlach MacNiallais Way' was unveiled as the new official name of the junction of 49th Street and 43rd Avenue in Queens, New York.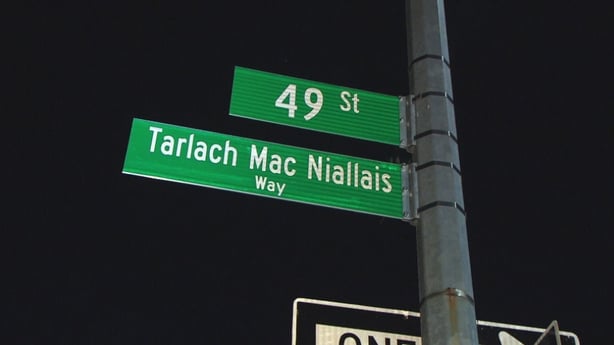 Mr MacNiallais moved to the US in the mid-1980s and became involved in the gay rights movement in New York.
He also managed a project in Queens for people with learning difficulties.
Members of his family travelled from Ireland for last night's ceremony, including his nephew Gary Nellis.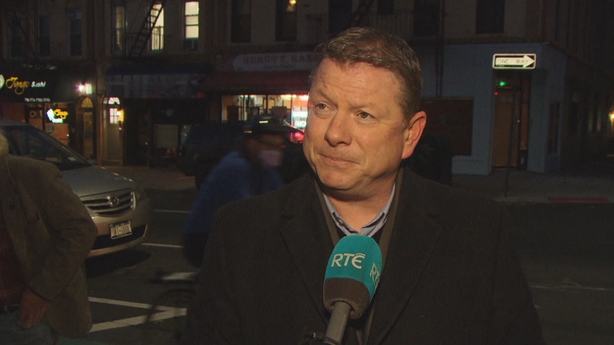 "We're very proud to be here and to be able to thank the people of the city of New York.
"This is an unbelievable honour to be given, to have a street named after you. In a hundred years' time this sign will still be here and it really reinforces Tarlach's legacy," Mr Nellis said.
For years, Mr Mac Niallais protested against the refusal of the organisers of the New York St Patrick's day parade to allow the LGBT movement to march under their own banners.
The campaign was eventually successful with permission granted in 2016.
Jimmy Van Bramer is a member of New York City Council and was a friend of Mr Mac Niallais.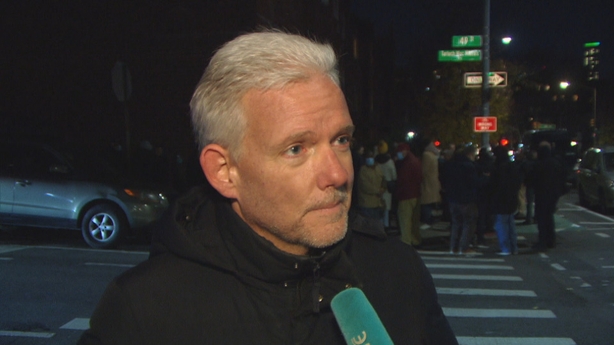 "It is an honour and a privilege to be able to name a street after someone I knew well for 30 years. I wish he were still alive today, but he deserves to be recognised and remembered forever.
"Everyone will see that big Irish name and he deserves that," Mr Van Bramer said.