On the morning of 11 September 2001, I was at my apartment in Washington DC preparing to go work at RTÉ's Washington office, when the foreign desk called from Dublin.
A plane had crashed into one of the Twin Towers at the World Trade Center – possibly a light aircraft gone astray.
I switched on CNN and saw smoke billowing from the upper floors of the North Tower.
Two weeks earlier I'd been up in that tower to cover an Irish business meeting. I knew how huge it was, and how many people worked there. This was going to be a busy news day.
Just after 9am, as I was leaving the apartment, a second plane slammed into the South Tower. It was unbelievable. This was a passenger plane, and the crash was deliberate – a horrible attack of some sort.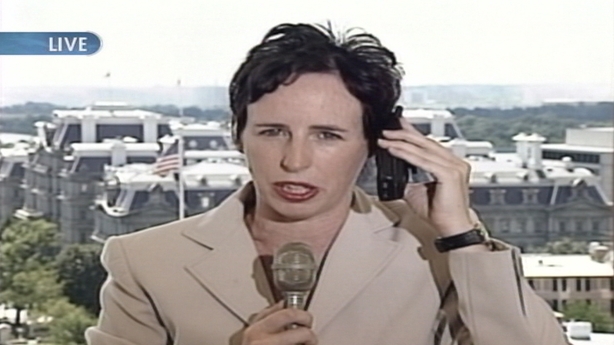 By now journalist Conor O'Clery of the Irish Times was on RTÉ Radio One with Rachel English. From his apartment Conor had a clear view of the Twin Towers, and the unfolding events.
I raced out to Washington's M Street and hailed a taxi.
"Union Station please," I said, knowing that a train would be the quickest and safest way to reach Manhattan.
The taxi was stuck in traffic when news came through that a third passenger plane had hit the Pentagon, just outside the city. The cab driver made a quick phone call, then turned to me and apologised.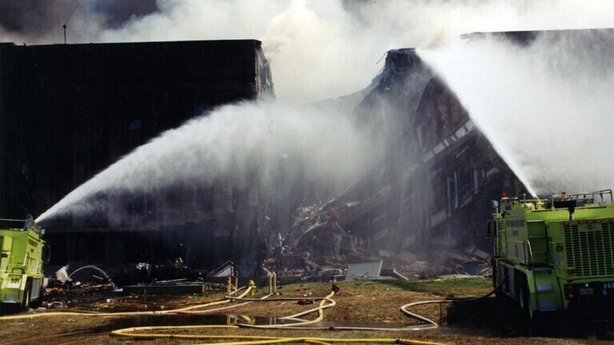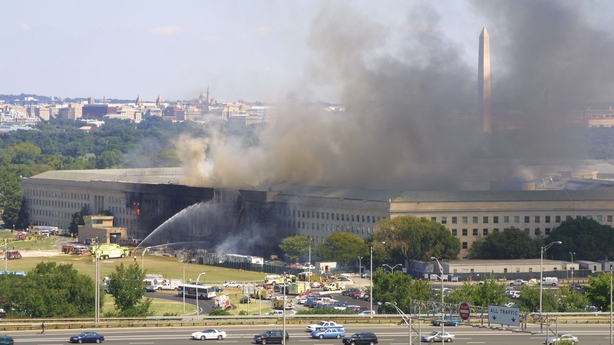 "I have to let you out. I'm going home. We're all going home." The driver told me that all public transportation was being shut down and that I too should go home.
I remember sprinting back to RTÉ's office in the sunshine. But the beauty of that September morning was all gone.
I ran past crowds of workers leaving their office buildings. I ran past people who were crying, and so many others who were just silent.
As I ran, the South tower in New York collapsed – the most shocking moment of the day. It had been hit by terrorists less than an hour earlier. Thirty minutes later at 10.28am the North Tower came down. It was like watching a nation crumble before your eyes.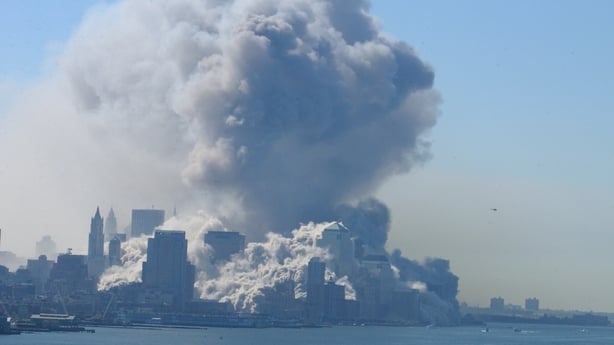 By now RTÉ had told me to remain in Washington, so I got to work preparing to deliver live updates. But the attack was not over. A fourth hijacked plane was reported to be flying towards Washington DC.
For the first time that day, I was afraid.
The RTÉ office is just blocks from the White House, and not too far from Capitol Hill. If either were a target I would surely see or hear the plane fly over the city.
As I worked, news came through that this fourth plane had nose-dived into a field in Shanksville, Pennsylvania.
The story of Flight 93 turned out to be the most poignant of that day. Details later emerged of how the passengers – realising their plane was to be used as a weapon to attack the nation's capital – fought back. A small group stormed the cockpit in an attempt to overpower the hijackers.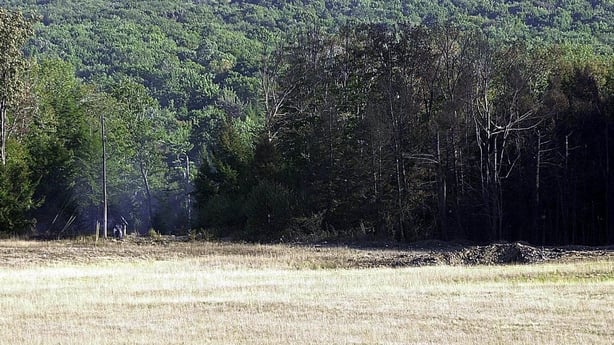 Sometime during the morning, Fr Mychal Judge was named as the first casualty at Ground Zero.
The Franciscan priest – chaplain to the New York Fire Department – died trying to help people out of the towers. Fr Judge was Irish-American, his parents were from my home county of Leitrim and half the NYFD in was Irish. This was going to be a massive Irish story.
As the day wore on, my initial shock gave way to the 'who' and 'why' questions. A group supporting the liberation of Palestine made an early claim of responsibility. But intelligence experts were already pointing the finger at Al-Qaeda.
Weeks before the attacks, I'd heard the name 'Al-Qaeda' for the first time. The Islamic extremist network was suspected to be working on an attack against America. I added this to my list of stories to pursue. Intelligence agencies had it on their lists also.
But it was too late now.
When the attack began, President George W. Bush was reading to young children in a Florida school. An aide whispered the news to him.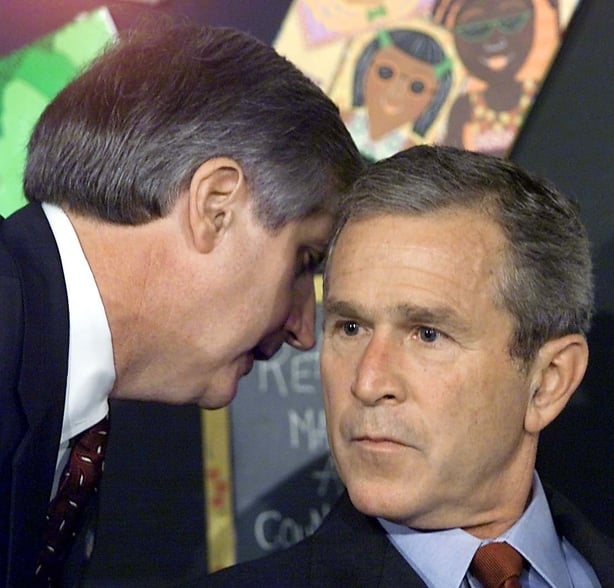 "Today we've had a national tragedy," the President said, as school children stood behind him.
"Two air planes have crashed into the World Trade Center in an apparent terrorist attack on our country."
For security reasons the president did not get back to Washington until later in the day.
As shock gave way to anger, the president said that America would not "stand for terrorism" and he vowed to "hunt down and find those folks who committed this act".
The president looked as shocked as everyone else, but at that moment Americans needed to hear fighting words.
Throughout the day I broadcast live television reports back to RTÉ from the roof of a building near our office. Behind us, thick black smoke could be seen rising from the Pentagon.
That evening, I went to the perimeter of the Pentagon. The massive five-sided structure is the nerve centre of America's defence apparatus. Driving past it used to give me goosebumps. Now terrorists had brought it, and America, to its knees.
We need your consent to load this rte-player contentWe use rte-player to manage extra content that can set cookies on your device and collect data about your activity. Please review their details and accept them to load the content.Manage Preferences

Like many who witnessed 9/11, I still recall the silence on the streets in the hours and days after. I recall the president's face when he was told about the attacks. I remember thinking that my family hadn't called to check if I was OK (they knew by my reports that I was fine)
I recall New York Mayor Rudi Giuliani saying that the loss of life at the World Trade Center would be "more than any of us can bear".
2,606 people died in New York that day, 265 passengers died on the four hijacked planes, 125 people lost their lives at the Pentagon.
I didn't get to bed until early the following morning. As I lay there in the silence, I had a good cry.