US President Joe Biden has pledged to work for racial justice on the centenary of a massacre in Tulsa, Oklahoma that targeted the prosperous African-American community in the district of Greenwood.
After a black man was accused of assaulting a white woman - an allegation that was never proven - white rioters shot dead black people, looted homes and set fire to buildings block by block.
More than 1,000 buildings were destroyed.
An estimated 300 people were killed, thousands were left homeless, and an entire community that had been seen as a symbol of what black Americans could achieve was devastated.
President Biden declared 31 May a day of remembrance, calling on Americans to "commit together to eradicate systemic racism and help to rebuild communities and lives that have been destroyed by it."
He acknowledged the federal government's role in "stripping wealth and opportunity from black communities."
Among the ways Mr Biden said he would address racial inequity was "ensuring that infrastructure projects increase opportunity, advance racial equity and environmental justice and promote affordable access."
The commemoration includes a visit by the president to Tulsa and the opening of part of a museum devoted to telling the story of Greenwood.
The museum has not been completed in time for the centennial but there will be a "limited preview," a Tulsa commission formed to commemorate the anniversary said on its website.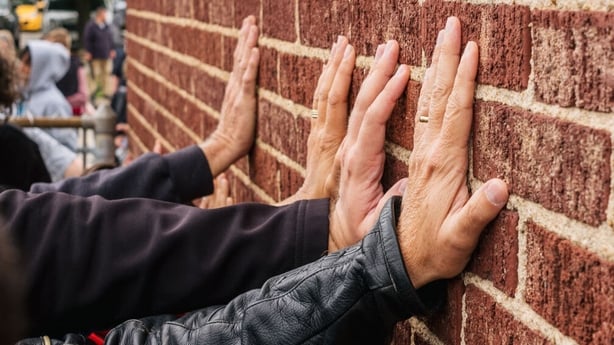 This year's attention is a departure from the past.
For decades, newspapers rarely mentioned the events of 31 May and 1 June 1921.
The state's historians largely ignored the massacre, and children did not learn about it in school, according to a 2001 report written by a state commission.
Tulsans attribute the silence to a number of factors.
Black Tulsans were traumatised, feared it could happen again and did not want to pass on the information to their children, while white Tulsans would not have wanted to believe respected members of their community participated, according to Phil Armstrong, the project director of the centennial commission, and Michelle Place, executive director of the Tulsa Historical Society and Museum.
Ms Place said the 2001 report was written before it was too late.
"Many of those survivors of the race massacre were dying or had died so it was an effort to tell their stories and to remember that part of our history and not let it go to the grave, if you will," she said.