The fatal police shooting of a 20-year-old black man in a Minneapolis suburb appeared to be an "accidental discharge" by an officer who drew her gun instead of her Taser during a struggle following a traffic stop, the city's police chief has said.
The shooting yesterday of Daunte Wright triggered unrest in Brooklyn Center, Minnesota, with police firing tear gas and rubber bullets to disperse protesters who were demonstrating against the latest in a string of police killings of African-American men at the hands of police.
Minnesota Governor Tim Walz set a curfew for local counties from 7pm today to 6am tomorrow, increasing an already heightened security stance due to the ongoing trial of Derek Chauvin, the white former Minneapolis police officer charged with murdering George Floyd.
Brooklyn Center Police Chief Tim Gannon told a news briefing tonight that a routine traffic stop, triggered by an expired car registration, escalated into a deadly shooting when officers ran a check on Mr Wright and found an outstanding warrant for him.
Video footage presented at the briefing showed an officer trying to handcuff Daunte Wright next to the car, before he breaks free and gets back inside the car.
At that point, a second officer yells, "Taser, Taser, Taser," before firing a single shot from her handgun, according to the recording.
"Holy sh**, I just shot him," the policewoman is heard to yell as the car rolls away.
"This appears to me, from what I viewed and the officers' reaction and distress immediately after, that this was an accidental discharge that resulted in the tragic death of Mr Wright," Chief Gannon said, adding that the investigation was in its early stages and based on evidence reviewed by the police.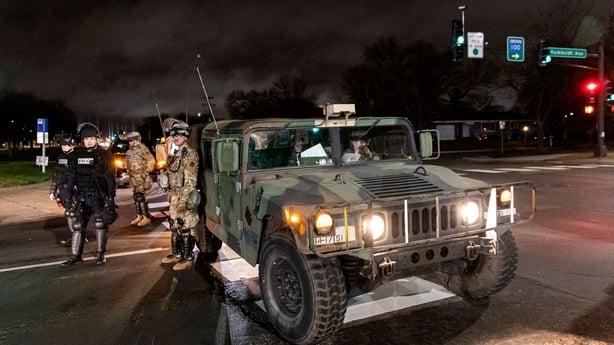 Brooklyn Center Mayor Mike Elliott said the officer, who was placed on administrative leave and has not been identified, should be fired.
Mayor Elliot said the shooting "couldn't have happened at a worse time" with the trial of Derek Chauvin forcing another reckoning with the death of Mr Floyd, which triggered nationwide protests over racism and police brutality last year.
We need your consent to load this rte-player contentWe use rte-player to manage extra content that can set cookies on your device and collect data about your activity. Please review their details and accept them to load the content.Manage Preferences
US President Joe Biden urged a "full-blown investigation" into Mr Wright's death and called on protesters in Minnesota to be peaceful.
"It is really a tragic thing that happened, but I think we've got to wait and see what the investigation shows," Mr Biden told reporters at the White House.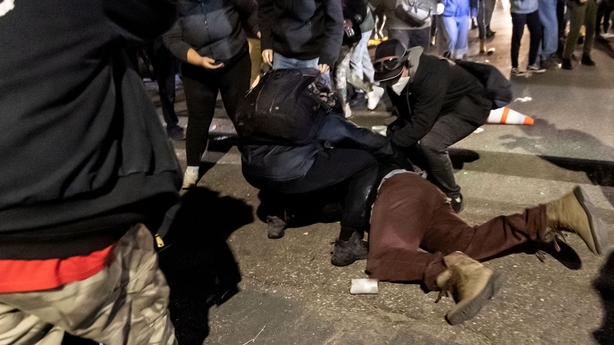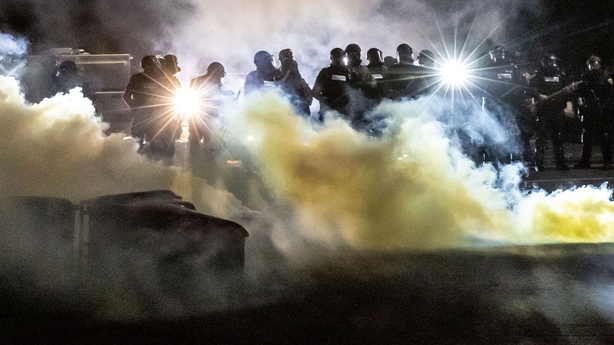 The mother of 20-year-old Daunte Wright told a crowd last night that he called her to say he had been pulled over by police, local media reported.
Katie Wright said she heard officers tell her son to put his phone down, and then one of the officers ended the call. Soon after, her son's girlfriend told her he had been shot.