Florida's Governor Ron DeSantis has extended a state of emergency to the whole of the state ahead of the arrival of Hurricane Dorian.
The system is forecast to strengthen into a highly dangerous Category Four storm over the weekend before hitting the state's Atlantic coast.
Georgia has now declared an emergency ahead of the hurricane's arrival.
Authorities in Florida cancelled some commercial flights, planned precautions at rocket launch sites and prepared to give out sand to residents for sandbags ahead of the hurricane's arrival.
Spurred on by warm late-summer waters, Dorian is predicted to pack winds reaching 209kph in 72 hours, the Miami-based National Hurricane Center has said.
This would make it a Category Four storm, the second-strongest on the scale for measuring hurricane intensity.
The center describes Category Four storms as capable of causing "catastrophic damage" including severe damage to well-built homes. It said that, in such storms, "most trees will be snapped or uprooted and power poles downed."
Dorian is likely to make landfall on Florida's eastern coast on Monday before lingering over central Florida on Tuesday.
But tropical storm-force winds from Dorian could begin in parts of Florida as early as Saturday evening, the hurricane center said.
The storm could affect big population centres as well as major Florida tourist destinations.
"All residents, especially those along the east coast, need to be prepared for possible impacts," Mr DeSantis said in a statement.
"As it increases strength, this storm has the potential to severely damage homes, businesses and buildings, which is why all Floridians should remain vigilant. Do not wait until it is too late to make a plan."
US President Donald Trump has cancelled a trip to Poland scheduled for this weekend to stay at home to ensure federal resources are focused on the response to the hurricane. Vice President Mike Pence will travel to Poland in his place.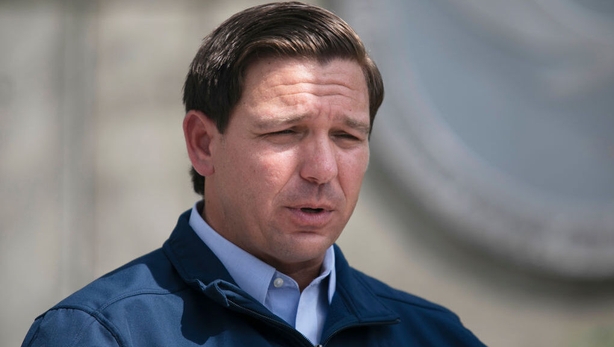 Currently a Category One hurricane, Dorian is headed toward the Bahamas after passing through Caribbean islands without causing major damage.
The storm is expected to strengthen and hit the Bahamas and the southeastern United States with rain, strong winds and life-threatening surf over the next few days.
Dorian was packing maximum sustained winds of 137km p/h this morning some 355km north-northwest of San Juan, and about 600km east of the Bahamas, the hurricane center said.
Officials of the nation's northernmost island, Grand Bahama, urged residents to secure houses andbusinesses immediately.
"Dorian is expected to become a major hurricane tomorrow, and remain an extremely dangerous hurricane through the weekend," the center added, warning of an increasing likelihood of life-threatening storm surge along portions of Florida's east coast late in the weekend.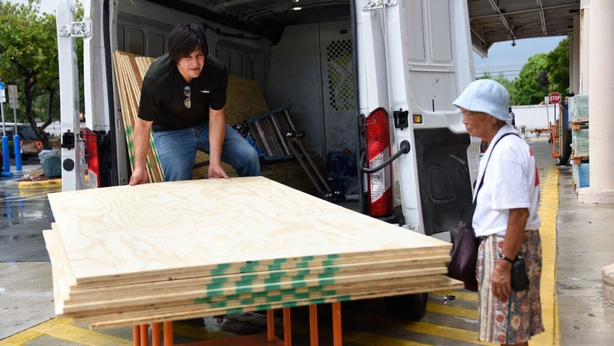 The Cape Canaveral space center said it would close on Saturday afternoon with a skeleton team of roughly 100 staff staying behind in the launch control room to monitor the storm and the site's aerospace assets.
NASA's Kennedy Space Center said it would move a 122-metre tall, $650m mobile launcher structure used to assemble the agency's rocket for future moon missions from a launchpad and into a building to take shelter during Dorian's likely impact.
Nearby towns were checking storm drains and back-up generators for wastewater plants as well as setting up round-the-clock shifts for emergency personnel.