The US Customs and Border Protection Commissioner has warned that America's border security officials were overwhelmed by the "enormous flow" of families crossing from Mexico.
Appealing to Congress for health care funding, Commissioner Kevin McAleenan said the agency was unable to cope with the thousands of arrivals, as most facilities were built decades ago for men arriving alone.
It follows the death of an eight-year-old Guatemalan boy at a detention facility on Christmas Eve.
Guatemala has called for an investigation into the child's death, which came just three weeks after a seven-year-old Guatemalan girl died in similar circumstances.
Commissioner McAleenan told CBS News "We need help from Congress. We need to budget for medical care and mental healthcare for children in our facilities".
The official said he expected almost 25,000 migrant children to be in US custody by the end of the year - a greater number than ever before.
"That's an enormous flow, that's very different from what we've seen before," he said, adding that the onset of the flu season was taxing the ability of staff to properly care for every child.
The boy was detained with his father at a crossing in El Paso, Texas on 18 December and had been transferred to a New Mexico medical centre showing signs of sickness on Monday, the agency said.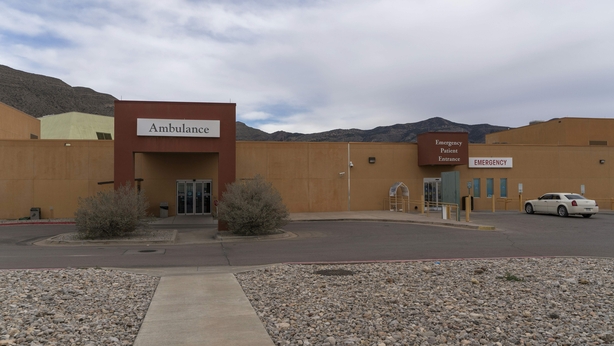 Staff diagnosed him with a cold but later discovered a fever. He was discharged midday, with prescriptions for ibuprofen and the antibiotic amoxicillin.
The boy was later sent back to the hospital suffering from nausea and vomiting and he died shortly before midnight on 24 December.
The CBP said it had not established an official cause of death but would "ensure an independent and thorough review of the circumstances."
Late Tuesday Commissioner McAleenan announced the agency was "conducting secondary medical checks upon all children in CBP care and custody" with particular focus on children under 10.
'Dangerous' policies
The child's death comes as the US President Donald Trump is locked in a battle with Congress over funding for a border wall with Mexico.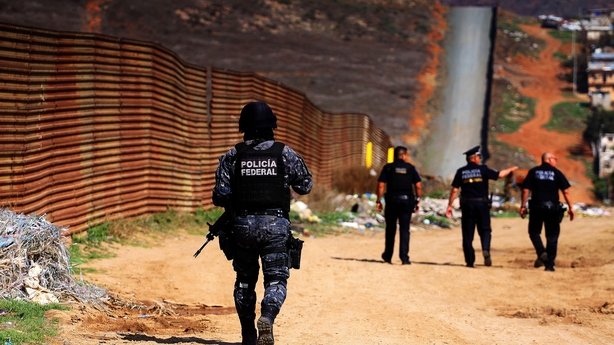 Mr Trump says it will stem migration from Latin American countries plagued by gang violence and poverty.
The sparring among lawmakers triggered a lapse in funding that has partially shut down the federal government, with the president showing no appetite for a compromise.
Asked if he thought the shutdown was worth it, McAleenan replied that "we need border security investments, absolutely."
"I'm committed to improving our conditions, even as we work on the broader problems - border security and of course solving the issues in our legal framework that are inviting these families and children to make this dangerous journey," he said.
Commissioner McAleenan said the CBP was considering seeking medical support from other government agencies, among them the US Coast Guard and the Department of Defense.
Opposition Democrats reacted to the boy's death by accusing Donald Trump - who has made hardline immigration policies a central plank of his presidency -- of demonising migrants for political gain.
Heartbroken and sickened by this news. I am urgently demanding more details, but the Trump administration must be held accountable for this child's death and all the lives they have put in danger with their intentional chaos and disregard for human life. https://t.co/kx3RtPAlLJ

— Martin Heinrich (@MartinHeinrich) December 25, 2018
"Heartbroken and sickened by this news," Senator Martin Heinrich of New Mexico tweeted.
"The Trump administration must be held accountable for this child's death and all the lives they have put in danger with their intentional chaos and disregard for human life."
Heartbroken to hear of a second child's death in CBP custody. We must demand accountability, find answers and put an end to this Administration's hateful, dangerous anti-immigrant policies.https://t.co/zBDii5VNu9

— Rep. Nydia Velazquez (@NydiaVelazquez) December 25, 2018
Nydia Velazquez, a Democratic congresswoman from New York, demanded "accountability" and an end to the White House's "hateful, dangerous anti-immigrant policies."
'Searching for a dream'

The boy's death came on the same day that Jakelin Caal, the Guatemalan girl who died in US custody, was buried.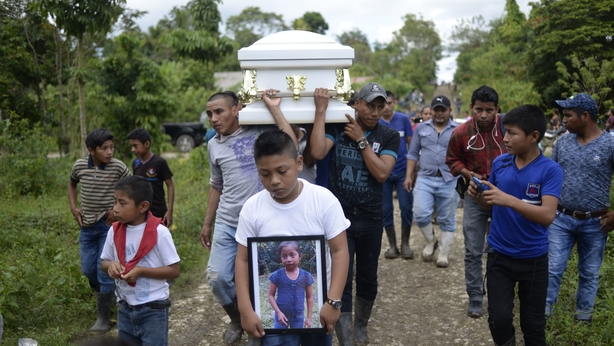 Her body arrived on Sunday in San Antonio Secortez, the remote village where her family - members of the indigenous Q'eqchi' Maya people - live without electricity and other basic services.
"This girl left home happy searching for a dream, but unfortunately died on the way," community leader Alberto Pop told AFP in the cemetery.
"You hear that in the United States they pay well, not like the companies here in Guatemala - that's why people leave," said Pop, whose 22-year-old son Joaquin left in November in search of a better life.
"I don't know if he is alive or dead."he said.