The US military is to deploy over 5,200 troops to bolster US President Donald Trump's efforts to secure the border with Mexico, a senior general has said.
"I think the president has made it clear that border security is national security," General Terrence O'Shaughnessy, head of the US military's Northern Command, told a news conference in Washington.
The move comes as a caravan of migrants treks towards the US/Mexico border.
Mr Trump has seized upon the potential influx in campaign rallies ahead of mid-term congressional elections, which are due to take place on 6 November.
On Twitter, Mr Trump said the military would be waiting for the procession - suggesting a far more direct role in confronting the migrants than US defense officials had previously suggested.
Many Gang Members and some very bad people are mixed into the Caravan heading to our Southern Border. Please go back, you will not be admitted into the United States unless you go through the legal process. This is an invasion of our Country and our Military is waiting for you!

— Donald J. Trump (@realDonaldTrump) October 29, 2018
Last week US officials said the military will have not have an active law enforcement role, instead sending engineers, pilots and other support staff including some that may be able deal with crowd control on the US side of the border.
Last week, Defense Secretary Jim Mattis authorised the use of troops and other military resources at the border.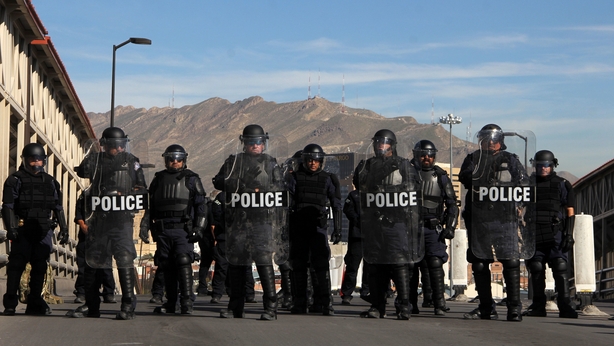 US officials told Reuters they would begin deploying as soon as tomorrow and their mission was authorised through mid-December.
That authorisation could be extended, they noted.
Estimates on the size of the caravan vary from around 3,500 to more than double that.
Some migrants have abandoned the journey, deterred by the hardships or the possibility of making a new life in Mexico. Others joined it in southern Mexico.
Mr Trump's decision to call in the military appears to be a departure from past practice, at least in recent years, in which such operations were carried out by National Guard forces.
The National Guard consists of largely part-time military members who are often called upon to
There are 2,100 U.S. National Guard forces at the border already, sent after a previous request by Mr Trump in April.