A wildfire spreading through mountain towns in Mendocino County in California has grown into the largest in the state, threatening 9,200 homes, as fatigued firefighters battle gusting winds fanning multiple other blazes.
The Mendocino Complex Fire grew to 153,738 acres, about half the size of Los Angeles.
It has destroyed 88 structures and forced the evacuation of 14,000 residents, including in the towns of Nice and Lucerne about 150km north of San Francisco, according to the California Department of Forestry and Fire Protection (CalFire).
Its size overtook the deadly Carr Fire, about 160km to the northeast, which is among 18 significant wildfires burning across California and 106 in the United States.
Fanned by erratic winds in fuel-choked, tinder-dry forests and scrub, the California blazes have torched 468,467 acres (189,580 hectares) so far this year, destroyed 1,823 homes and structures, and killed at least eight people.
With the peak of the fire season yet to come, it puts California on track for its most destructive fire year in over a decade, in terms of area burned, said Cal Fire Deputy Chief Scott McLean.
"These fires are just unpredictable and extremely dangerous. They've killed, they're killers," said Mr McLean.
It's going to go through you, around you, over you."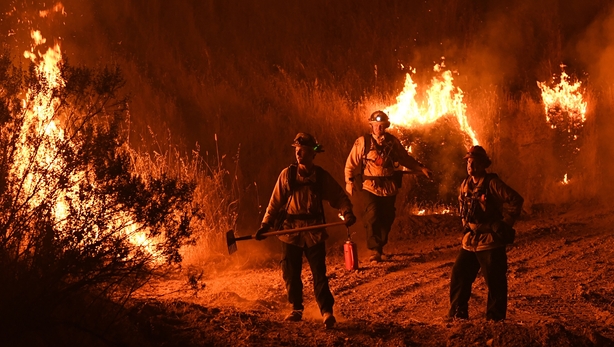 Several days of light winds had helped firefighters get a grip on smaller blazes, but they face a "red flag" warning for increasing winds and heightened fire danger tomorrow.
Firefighters from 16 states have rushed to California, and authorities are reinforcing 3,232 personnel on the Mendocino Complex Fire, which is made up of two blazes.
One of them alone, the Ranch Fire, is 112,226 acres in size.
"I expect to see that Ranch Fire continue to grow, and just surpass on its own the Carr Fire," said Mr McLean.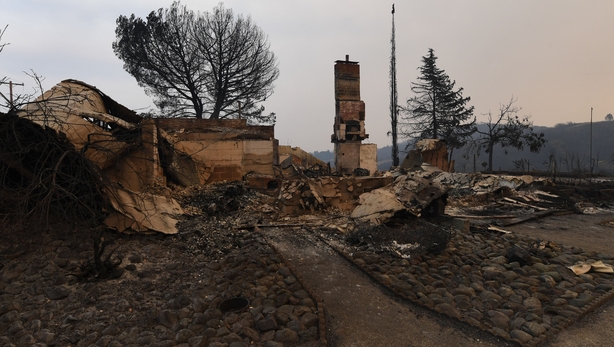 Stoked by drought-parched vegetation and triple-digit temperatures, the Carr Fire has killed six people, destroyed 1,567 homes and other structures and blackened 131,896 acres.
It ranks as the sixth most destructive California wildfire on record.
The Carr Fire is 39% contained, but firefighters are reinforcing fire breaks to prevent strong, erratic winds from causing it to flare up again this weekend.