The United States has imposed sanctions on Russian individuals and entities for US election meddling and cyber attacks but put off targeting oligarchs and government officials close to President Vladimir Putin.
With the US under pressure to act, the steps announced by the US Treasury Department represented the most significant taken against Moscow since Mr Trump assumed office in January 2017.
Along with imposing sanctions on 19 individuals and five entities including Russian intelligence services, Mr Trump's administration blamed Moscow for a campaign of cyber attacks stretching back at least two years that targeted the US power grid, including nuclear facilities.
The US also joined Britain, Germany and France in demanding that Russia explain a military-grade nerve toxin attack in England on a former Russian double agent, and Mr Trump said "it certainly looks like the Russians were behind" the incident.
But congressional critics called the administration's action a woefully inadequate retaliation for Russian interference in the 2016 US election and other actions.
"The sanctions today are a grievous disappointment and fall far short of what is needed to respond to that attack on our democracy let alone deter Russia's escalating aggression, which now includes a chemical weapons attack on the soil of our closest ally," said Adam Schiff, top Democrat on the House of Representatives Intelligence Committee.
"Today's action, using authorities provided by Congress, is an important step by the administration. But more must be done," Republican House Foreign Affairs Committee Chairman Ed Royce added.
Mr Trump has faced fierce criticism in the US for doing too little to punish Russia for the election meddling and other actions, and Special Counsel Robert Mueller is looking into whether his campaign colluded with the Russians, an allegation the president denies.
Sixteen of the Russian individuals and entities sanctioned were indicted on 16 February as part of Mr Mueller's criminal investigation.
White House spokeswoman Sarah Sanders, asked if Russia is a friend or foe, told reporters, "Russia is going to have to make that determination. They're going to have to decide whether they want to be a good actor or a bad actor."
In Moscow, Deputy Foreign Minister Sergei Ryabkov said Russia was preparing retaliatory measures, as US-Russian relations plunged again.
The new sanctions include Russian intelligence services, the Federal Security Service (FSB) and Main Intelligence Directorate (GRU), and six individuals working on behalf of the GRU.
The action blocks all property of those targeted that is subject to US jurisdiction and prohibits American citizens from engaging in transactions with them.
Mueller subpoenas Trump Organisation, demands documents on Russia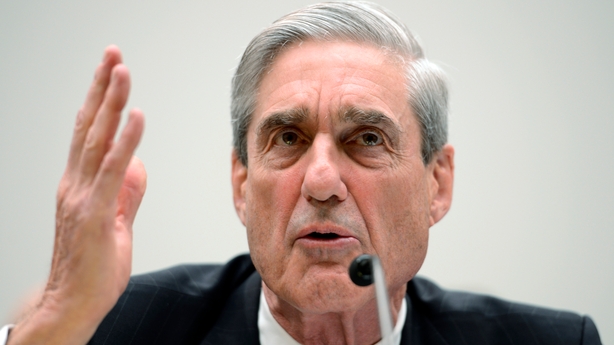 US Special Counsel Robert Mueller has subpoenaed the Trump Organisation for documents, including some related to Russia, the New York Times has reported, citing two people briefed on the matter.
Details of the subpoena are not known, the Times reported, but it is the first known time Mr Mueller has demanded materials directly related to US President Donald Trump's businesses.
Mr Mueller is investigating Russian attempts to influence the 2016 presidential election, and potential collusion by Trump aides.
Russia has denied US intelligence agencies' conclusion that it meddled in the election.
Donald Trump has said there was no collusion with Moscow.
Mr Mueller has charged several Trump associates and more than a dozen Russians.
The revelation comes as Mr Mueller has appeared to seek to broaden his investigation to include the influence that foreign money may have played on Mr Trump's political activities.
Mr Mueller has begun probing efforts by Trump's son-in-law Jared Kushner to get foreign investors beyond Russia to provide financing for his company during the presidential transition, CNN reported last month.
President Trump has warned Mr Mueller against stepping beyond the original scope of his investigation and zeroing in on the Trump family's business transactions.
In an interview last July, the president said that the special counsel would be crossing a "red line" if he probed his family's finances beyond any relationship with Russia.
But he stopped short of saying whether he would seek to fire Mr Mueller for taking such action.
Asked for comment on this latest development, White House spokeswoman Sarah Sanders said: "We are going to continue to cooperate" with Mr Mueller's investigation.