A US court has asked President Donald Trump's staff to turn over records of visitors to his Mar-a-Lago estate in Florida.
As president, Mr Trump has visited his southern bolthole - which he calls the "Winter White House" - seven times between February and May when it closed for the season, according to an AFP tally.
The constant string of visitors raised transparency concerns and prompted a legal challenge from Citizens for Responsibility and Ethics in Washington (CREW).
In response, a New York court has asked the Secret Service to turn over records of the people who visited Mr Trump by 8 September.
"The public deserves to know who is coming to meet with the president and his staff," CREW Executive Director Noah Bookbinder said.
"We are glad that as a result of this case, this information will become public for meetings at his personal residences-but it needs to be public for meetings at the White House as well."
The group has also challenged Mr Trump's decision to stop publishing White House visitors' logs, a case that is ongoing.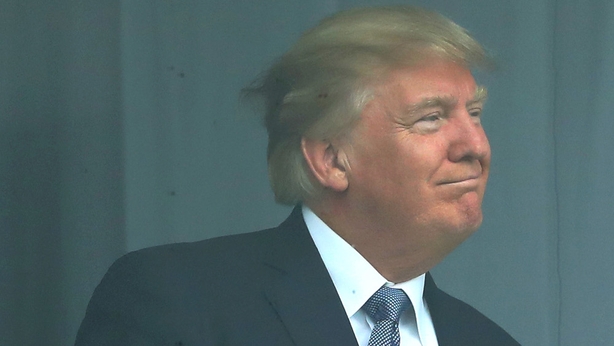 CREW told AFP they would be looking closely to see the scope of what is turned over.
The court has asked for "records of presidential visitors," but it is not yet clear how broadly that is defined.
Mr Trump owns Mar-a-Lago, but the resort has numerous members and guests who stay on site, having paid membership to the president's firm.
A spokesman told AFP that CREW plans to file a request for records about visitors to Mr Trump's Bedminster, New Jersey property later this week.
Mr Trump has visited that property three times since May, when Mar-a-Lago closed.