A gunman opened fire on US politicians who were practicing for a charity baseball game, wounding senior Republican leader Steve Scalise and several others before being taken into custody, police and witnesses said.
Mr Scalise, No 3 in the House of Representatives Republican leadership, was shot in the hip at the baseball field in Alexandria, Virginia.
He was tended to by fellow politicians including Brad Wenstrup, an Ohio congressman who is a physician, before being transported to a hospital.
Five people were transported medically from the scene, Alexandria's police chief, Michael Brown told reporters.
Two of the wounded were Capitol Hill police who were at the scene and who engaged in a gunfight with the shooter, witnesses said.
The gunman, who was armed with a rifle, was shot before being taken into custody.
Media sources have named his as James T Hodgkinson, a 66-year-old from Illinois.
US President Donald Trump told a press conference that the assailant has died from injuries received during the attack.
Mr Scalise's office said the Louisiana congressman was in a stable condition and undergoing surgery.
President Donald Trump said in a tweet that Mr Scalise was "badly injured but will fully recover."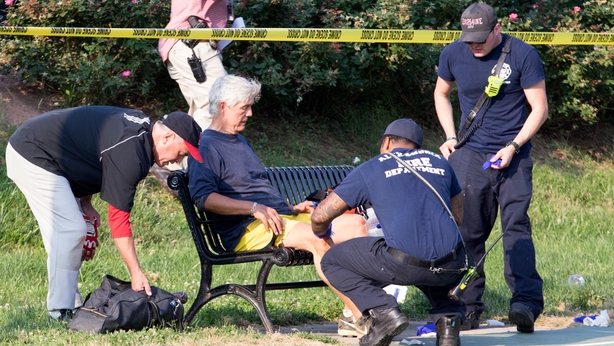 UPDATE: Suspect is in custody and not a threat. PIO will be onscene shortly to share updates.

— Alexandria Police (@AlexandriaVAPD) June 14, 2017
The GOP congressmen were practising ahead of tomorrow's congressional baseball game - to honour UK terror victims https://t.co/EAhjOT3JGU

— Caitriona Perry (@CaitrionaPerry) June 14, 2017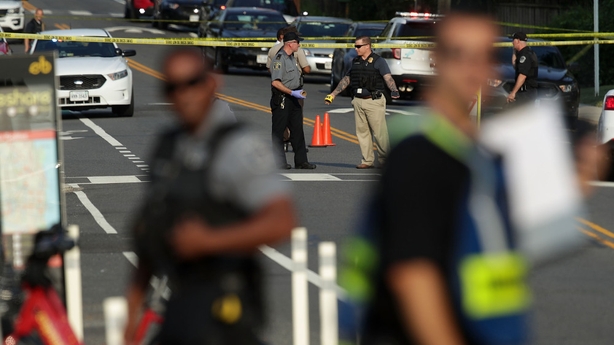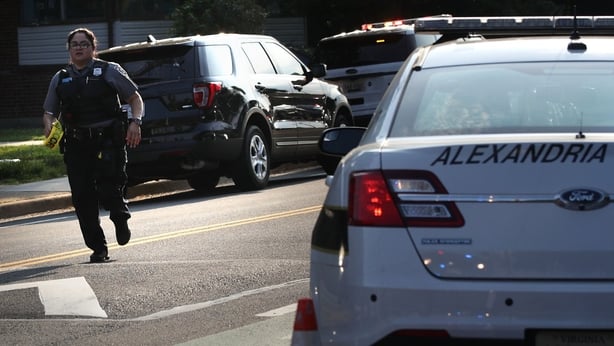 Representative Joe Barton, who was at the scene, told reporters the gunman was a middle-aged man who appeared to be white and was wearing blue jeans and a blue shirt.
Representative Mo Brooks of Alabama said the shooter said nothing during the rampage.
The shooting took place at Eugene Simpson Stadium Park in the Del Ray neighbourhood of Alexandria, which is across the Potomac River from Washington.
Mr Brooks said 25 to 30 Republican members of the House and Senate had gathered for a practice a day before the annual charity congressional baseball game pitting Republicans against Democrats.
The game is scheduled to be played at Nationals Park, home of the Washington Nationals Major League baseball team.
Rep. Steve Scalise of Louisiana, a true friend and patriot, was badly injured but will fully recover. Our thoughts and prayers are with him.

— Donald J. Trump (@realDonaldTrump) June 14, 2017