The manhunt for a murder suspect who police said posted a video of himself on Facebook shooting an elderly man in Cleveland has widened as authorities asked the public for help and pleaded with the suspect to turn himself in.
Police said they have received "dozens and dozens" of tips about the possible location of the suspect, Steve Stephens, and tried to convince him to turn himself in when they spoke with him by phone after the shooting yesterday.
However Stephens remains at large as the hunt for him expanded nationwide, police said.
"Our reach now is basically all over this country," Cleveland Chief of Police Calvin Williams told an afternoon news conference in Cleveland. "This is what we would consider a national search."
A reward of $50,000 was being offered for information regarding Stephens' location, officials said.
Police said Stephens used Facebook's service to post video of him killing 74-year-old Robert Godwin.
Stephens is not believed to have known Godwin, a retired foundry worker who media reports said spent Easter Sunday morning with his son and daughter-in-law before he was killed.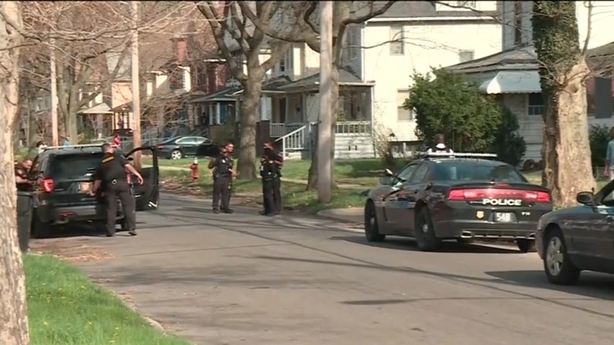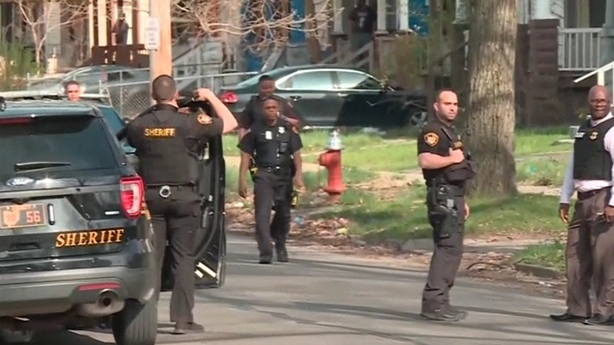 Mr Godwin was the father of nine children and grandfather of1 4, his son, Robert Godwin Jr, told the Cleveland Plain Dealer.
"I haven't watched the video. I haven't even looked at my cellphone or the news," Mr Godwin Jr told the newspaper.
"I don't really want to see it."
Stephens, who has no prior criminal record, is not suspected in any other murders, despite a claim he made in the video of having killed more than a dozen other people, police said.
Cleveland's mayor and police make an appeal to the Facebook Live murder suspect Steve Stephens to turn himself in pic.twitter.com/e7ETdLFARL

— RTÉ News (@rtenews) April 17, 2017
"To be honest, we've interviewed several people involved in this and I don't think there is any rhyme or reason for it happening," Mr Williams said.
The last confirmed sighting of Stephens was at the scene of the murder.
Police said he might be driving a white or cream-colored Ford Fusion, and asked anyone who spots him or his car to call police or a special FBI hotline.
Stephens had worked since 2008 as a vocational specialist and youth mentor at a behavioral health agency located in a Cleveland suburb.
Facebook has launched a review of how it handles violent videos and other objectionable material, saying it needed to do better after a video of a killing in Cleveland remained on its service for more than two hours on Sunday.
"We prioritise reports with serious safety implications for our community, and are working on making that review process go even faster," Justin Osofsky, Facebook's vice president for global operations and media partnerships, said in a blog post.