A special concert has taken place to thank emergency services personnel who worked at the scene of the explosion in Creeslough, Co Donegal, last October in which ten people were killed.
The Together for Creeslough event was also planned as a night that those who lost loved ones in the tragedy and the community as a whole could look forward to.
The concert began with a reflection to honour the ten people who died. The names of the deceased were read out before the audience of about 1,500 people which included family members and emergency services personnel who helped on the night of 7 October last.
The idea for the concert arose in a conversation between music promoter Joe Gallagher and singer Brian McFadden, formerly of Westlife, whose father Brendan is from Creeslough.
A local organising committee, including Parish Priest Fr John Joe Duffy, got behind the event, and tickets for it sold out within hours of going on sale on 17 December.
The event at the Aura Centre in Letterkenny featured Brian McFadden and Keith Duffy performing together as Boyzlife, Lisa McHugh, Brian Kennedy, and The Whistling Donkeys.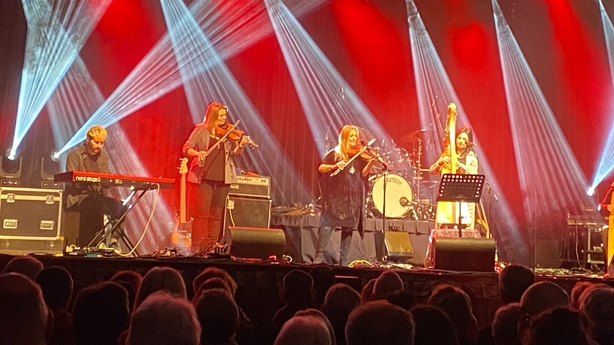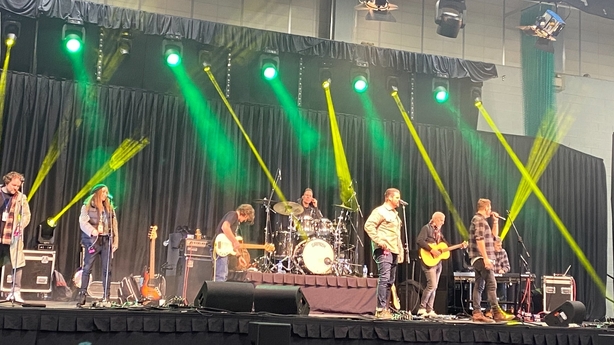 The evening was hosted by Moya Brennan of Clannad and Mairéad Ní Mhaonaigh of Altan.
It also featured a choir of local school children from Scoil Mhuire and Faugher National School.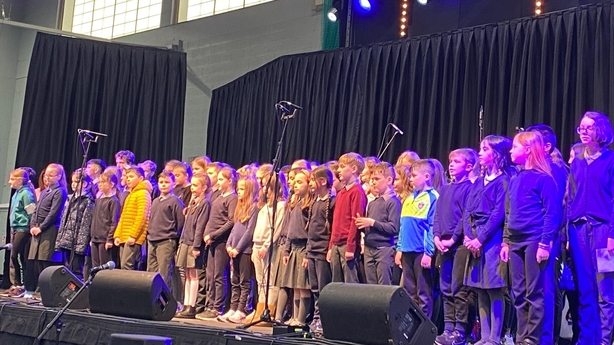 They sang The Town I Love So Well, accompanied by pianist Claire Bowes, who lost her sight in the 1998 Omagh bombing.
Pupils of Mulroy College secondary school also sang.
Earlier Joe Gallagher said: "We're delighted that Claire will be playing, she has shown great courage and strength after sustaining life-changing injuries in the Omagh Bomb in 1998.
"Our ultimate aim is to give the people of Creeslough and surrounding towns a sense of hope through Monday night's concert."
When the tragedy happened, singer Brian McFadden said people were heartbroken but, he said, we saw how the community came together and felt the only thing we could do was a music show.
He said it would be a bittersweet night, adding that the musicians' job was to try to raise the spirits of people and celebrate the lives lost.
Keith Duffy said he was honoured to be part of the night and said it amazed him how the people of Creeslough and the country responded to the tragedy.
Minister Malcolm Noonan represented the Government at the concert.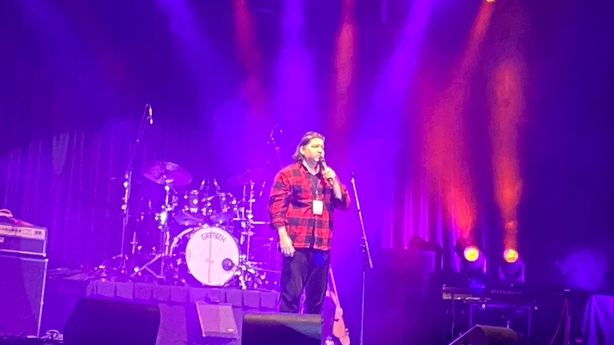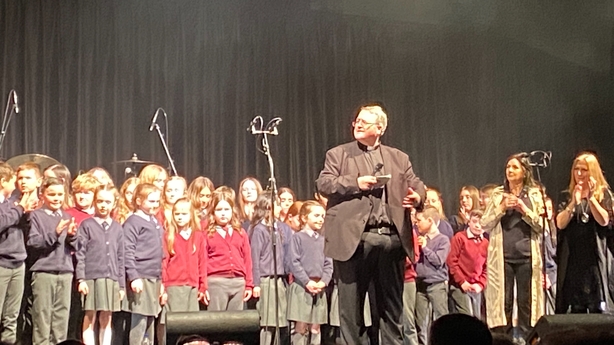 There was a standing ovation from the audience Fr Duffy when he took to the stage towards the end of the night.
Fr Duffy thanked all who attended and all who made the concert happen including the musicians, singers and organising committee.
Thanking the emergency services personnel, Fr Duffy said that "you carried us", you were truly the hands of the Lord that night and we will forever be grateful and thankful to you.