A special exhibition in Buncrana, Co Donegal will bring art out of the gallery and into the open air to celebrate St Brigid's Day, Imbolc and the start of spring.
Art in the Park 11 will open at Swan Park on 1 February and run for the month and aims to get people out and about enjoying the landscape and imaginative artworks which have been commissioned for the exhibition.
Organised by Artlink, an artist-led visual arts organisation based in Fort Dunree, said the hope is that the installations in the park will encourage people get out and about as we emerge from winter "with the added benefits of experience the natural features and rich resources of Swan Park".
Each of the works has been chosen for the whole family to enjoy and are "sensitively woven into the beautiful landscape of the park."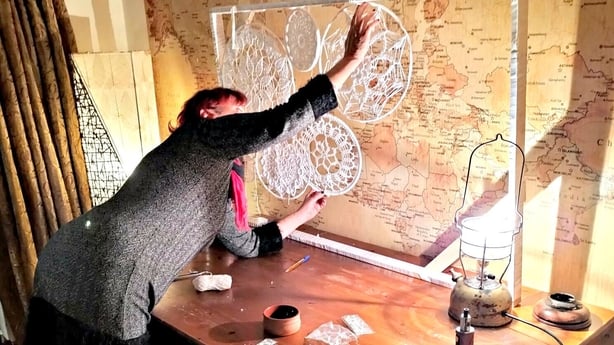 Swan Park has been a popular public space in Buncrana since Victorian times and it was bequeathed to the people of the town and its visitors by Harry Swan, whose family ran a successful milling business in the town from 1868 until the early 1980s.
It was extensively damaged by the flash floods in Inishowen in August 2017 but has since been restored by Donegal County Council and re-opened to the public in July last year.
Artlink, which supports the ambitions and profile of local, national and international artists by providing a platform for innovative delivery, aims to make art in the area more visible in open air settings and to "bring art out of the gallery and into places where we spend out leisure time."
The Art in the Park 11 group exhibition facilitated by Artlink is funded by The Arts Council and Donegal County Council and features the works of 8 artists - Anna Stainsby ('In Expectation'), Catherine Greene ('Meridian'), Eileen Welch ('Suile / The Eyes'), Fifi Smith ('Lesser-spotted Tree Dragon'), Grainne McMenamin ('Broinn/Womb'), Kevin Harkin ('Walk On/Plough Horse'), Konrad Juscinski ('Dark Matter') and Paul Rosser ('Take a Moment').
Artlink Project Co-ordinator Martha McCulloch said: "The 1st of February is a very special date in the Irish calendar. For many it is the feast day of St Brigid and marks 'Imbolc', while for others it simply announces the start of Spring.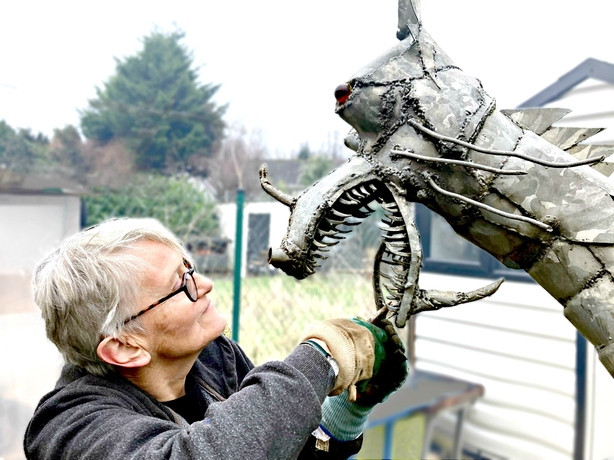 "Here in Inishowen there is a strong connection to this day and the traditions associated with it. We are therefore delighted to be working with eight local and visiting artists to celebrate this day and present their imaginative and thought-provoking installations throughout Swan Park.
"For example, Kevin Harkin will be installing his new 'Plough Horse / Walk On' piece that recalls a time when man and horse worked in unison - coming together to 'break the soil' in the springtime for the planting of the crops."