An 81-year-old Donegal man is among the finalists in the World Open Water Swimming Association (WOWSA) Awards for 2022.
Paddy Conaghan from Árainn Mhór was nominated for his round Ireland challenge, which saw him swimming at as many piers and beaches as possible as he drove around the entire Irish coast starting in December 2021 and finishing in February last year.
Paddy completed more than 300 swims over the ten weeks, averaging four a day. On one day, he took the plunge 12 times at different locations.
The WOWSA awards are held every year by the international association, which was set up in 2005 to support the global growth of open water swimming. Its initial focus was to promote the introduction of the Olympic 10km marathon swim in the Beijing Olympics in 2008.
There are six award categories, and Paddy Conaghan has been nominated in the Man of the Year category, which recognises "an individual who, through his achievements in 2022, best embodies the spirit of open water swimming with tenacity, perseverance and a sense of adventure".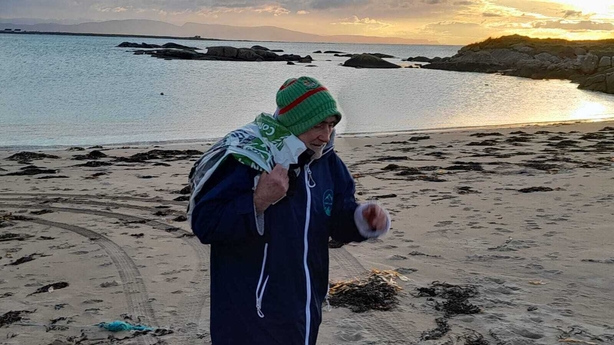 Nominations for this and the other categories have already been voted on in the first round by the Voting Academy within WOWSA, so Mr Conaghan is now in the shortlist of ten nominees. The public can vote for the winners in all categories on the WOWSA website, with the public vote accounting for 25% overall. The winners will be announced on 3 February 2023.
Paddy is the oldest of the ten men nominated in his category, with the youngest being 21. The achievements of all nominees are detailed on the website.
Last year's winner was Paul Georgescu, who was the first person to complete the Seven Lakes Project in Romania. In one week, he travelled over 1,800km to swim 100km in six picturesque lakes in his native country.
Paddy Conaghan is currently undertaking a similar challenge to the one for which he was nominated. He is "driving and ducking around Ireland", but this time he is doing the circuit of Ireland clockwise.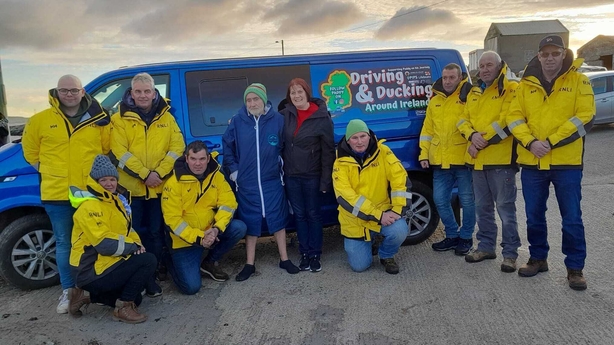 His first challenge raised over €110,000 for a local mental health charity in Donegal, Gemma's Legacy of Hope, and his current challenge is raising funds for a number of other charities, also with a mental health focus.
Once again, he has gathered a strong following online and people have been joining him for every swim along the route.
His daily agenda is posted on his Facebook page every day and his supporters are now encouraging people far and wide to vote for Paddy on the WOWSA website before the deadline of 31 January.