An expert team searching for the Disappeared victims of the Troubles has begun a sixth dig for the remains of a teenager murdered by the IRA in November 1975.
Columba McVeigh, from Donaghmore in Co Tyrone, was 19 when he was abducted, shot and secretly buried.
Investigators from the Independent Commission for the Location of Victims' Remains (ICLVR) have returned to Bragan Bog near Emyvale in Co Monaghan and will search an area of around two acres.
Five previous searches covering a total of 21 acres, the most recent ending in September 2019, have been carried out in the area since 1999.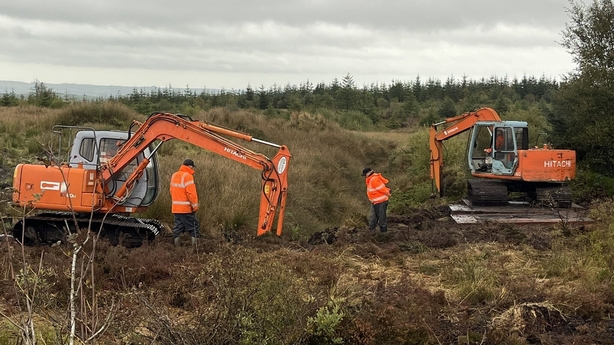 Geoff Knupfer, the ICLVR lead forensic investigator, said his team remains convinced that the teenager was buried in the bog and that this new search would not be taking place "unless we believed that there was a credible reason for doing so".
But he stressed that while a new search is under way, people should not presume the Commission has all the information it needs and urged anyone who knows anything that could help recover Columba's remains to contact the team.
Sixth search for body of Columba McVeigh, abducted, murdered + secretly buried by the IRA in 1975, is under way in Bragan Bog near Emyvale in Co Monaghan. His brother Oliver says the family hopes they will soon finally be able to bring him home @rtenews pic.twitter.com/6y6hVmckcR

— Vincent Kearney (@vincekearney) October 3, 2022
Speaking on RTÉ's Morning Ireland, Mr Knupfer said that in many ways it is "an extension of previous work".
"Obviously, it is based on more than just guesswork. We are happy that there is information and detail available for us to extend that search slightly," he said.
He added: "We've always been content that Columba McVeigh was murdered and buried on Bragan Bog, and hopefully one of these days we can recover his remains and return them to the family."
He said that it is a difficult area to search.
"In total, it's approximately two acres. The first part of it we're starting today is open bogland, but if we have to proceed beyond that, there are some trees to worry about, but we'll deal with that when we get there."
Jon Hill, senior investigator with the ICLVR, said it was not possible to put a timeframe on the search as much will depend on the weather and the state of the bog.
"There is an additional challenge in that part of the area is forested but we'll deal with that if we have to further down the line," he said.
"We are working with a highly experienced team of contractors and archaeologists and we will do our utmost to bring this search to a successful conclusion for the McVeigh family. We all know how much it would mean to them."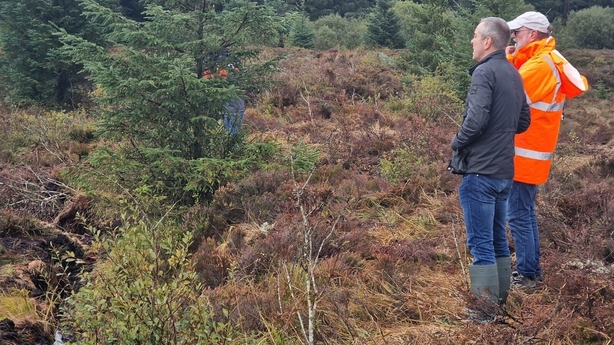 Minister for Justice Helen McEntee has called on anyone with information that could help recover the remains of those still missing to contact the ICLVR "safe in the knowledge that it will be treated in the strictest confidence".
In a statement, the minister said her thoughts are with the family of Columba McVeigh, adding, "we all hope that this latest search at Bragan Bog" will be successful.
She said the families of the Disappeared "have had to endure a particular cruelty, facing not only the tragedy and injustice of losing a loved one to murder, but not knowing for decades where that loved one was buried."
The ICLVR has recovered the remains of 13 people who were murdered and secretly buried since it was established by the Irish and British governments in 1999.
Four of 17 people classified as the Disappeared remain missing.
As well as Mr McVeigh, they are former monk Joe Lynskey, former British soldier Robert Nairac and Seamus Maguire, whose name was added to the lost in February this year. He disappeared after leaving his home near Lurgan in Co Armagh about 50 years ago.
The Provisional IRA has admitted responsibility for 13 of the abductions and murders while another Republican paramilitary group, the Irish National Liberation Army, has admitted one. No attribution has been made for the other victims.
An anonymous donor has put up a reward of $60,000 for information that results in the recovery of the remains of the four outstanding victims.
Anyone with information relating to the whereabouts of the remains of the four men is asked to contact the UK charity CrimeStoppers on 0800 555 111 or use an untraceable anonymous online form at crimestoppers-uk.org.
The ICLVR can be contacted by telephone on 00800-55585500 (internationally) and 01-6028655.