An Irish-born combat cameraman who captured some of the most striking images of World War II has been honoured in his native Co Monaghan.
Dan McGovern, who came from Carrickmacross, was the son of an RIC Sergeant and later emigrated with his family to the US where he joined the US Air Force.
Today after 100 years the McGovern family returned to remember Mr McGovern, who passed away in California in 2005, aged 96.
A plaque was unveiled next to the former RIC station, where the family lived during their time in Carrickmacross.
"I'm overwhelmed, it's such a surprise to see my uncle Dan and his family recognised on this plaque" said his nephew Michael McGovern.
The family visited the former RIC station which is now the local garda station.
"I've heard about this all my life, but to see it and walk through it and see where the family lived, it's just wonderful," he explained.
Dan McGovern was cameraman and photographer to US President Franklin Roosevelt.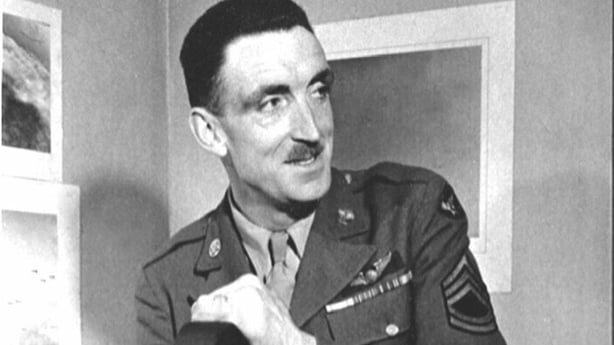 He trained the very first combat cameramen of World War II for the United States Army Air Forces.
He was the US Army Air Forces cameraman who led the filming of the harrowing aftermath footage from the devastated cities of Hiroshima and Nagasaki and was one of the first Americans into Japan after its surrender to Allied forces in late 1945.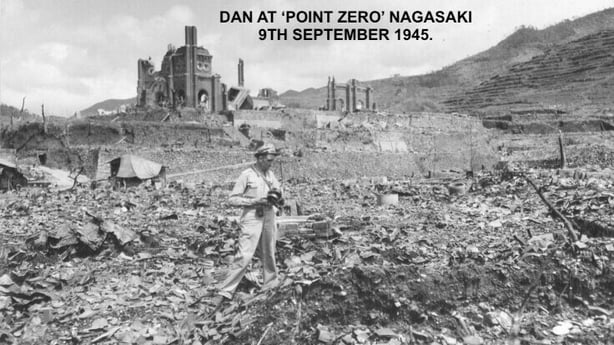 A century after he left Monaghan, his contribution to world history has been recognised in a book which will be launched later this evening called 'Rebels to Reels'.
"As it was, the footage was suppressed for decades and we owe a great debt of gratitude to Dan McGovern that he helped to save it," said the book's author, Joe McCabe.
"He filmed that footage and he made sure that the world today has that today. He was a recorder of history and he was one best in my opinion," he added.