Hundreds of people have gathered in Belfast on the fiftieth Anniversary of the Springhill/Westrock massacre.
Five Catholic people were shot dead by the British Army in west Belfast on 9 July 1972. The victims included three teenagers, a father of six and a Catholic priest.
Families of the deceased have criticised the British government's legacy plans.
The Northern Ireland Troubles (Legacy and Reconciliation) Bill cleared its second stage in the House of Commons this week.
It proposes an effective amnesty for Troubles crimes for those who co-operate with a new information body.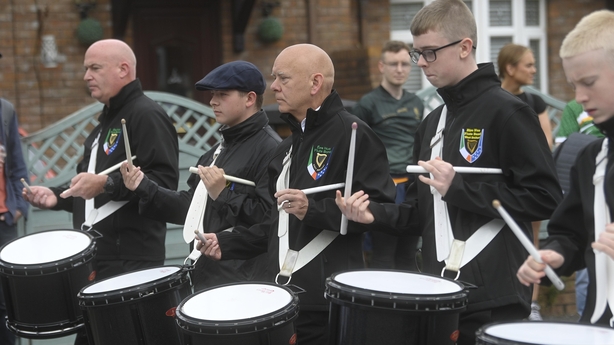 The Bill also seeks to bring to an end inquests which have not reached an advanced stage and prevent future inquests into Troubles-related deaths.
Families of the victims of the Springhill/Westrock massacre claim the deaths of their loved ones have never been properly investigated.
The event is often referred to as 'Belfast's Bloody Sunday' and the 'forgotten massacre'.
A new inquest into the shooting has been ordered, with a preliminary hearing due at the beginning of September.
However, the British Government's legacy bill means the families face a race against time.
Those killed were Margaret Gargan, 13, John Dougal, 16, David mcCaffery, 15, Patrick Butler, 38 and Fr Noel Fitzpatrick, 42.
Harry Gargan, brother of Margaret Gargan, said the planned legislation was "unlawful and disgraceful".
"It is really being implemented to cover the past played by previous British establishments, both Tory and Labour, in our horrific conflict," he said.
"This Bill will inflict unending trauma and grief on victims' families.
"50 years or 100 years - our families are never giving up."
Additional reporting PA