A former unionist leader and a principal architect of the Good Friday Agreement has been honoured with a portrait by a renowned artist.
One-time Ulster Unionist leader David Trimble and John Hume of the SDLP were the main movers behind the 1998 agreement.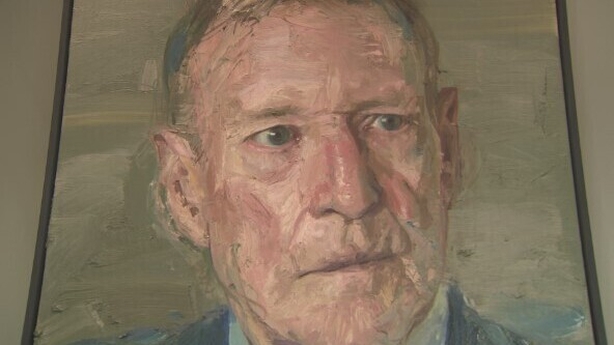 Former taoiseach Bertie Ahern, who signed the deal on behalf of the government, attended the unveiling of the portrait by celebrated artist Colin Davidson.
He praised Mr Trimble's "bravery" in signing up to the agreement in the face of considerable opposition both inside and outside his party.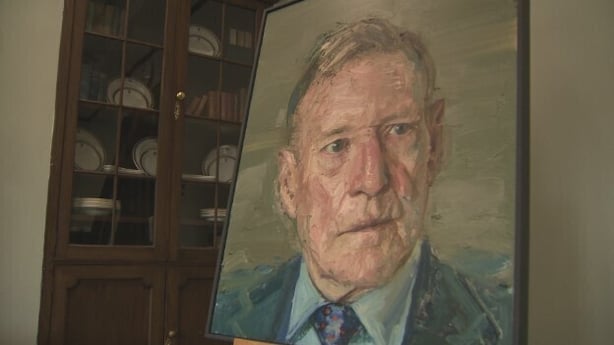 There were video tributes from former US president Bill Clinton, ex-British prime minister Tony Blair and the talks chairman Senator George Mitchell who were all involved in the negotiations.
An invited audience was told Mr Trimble's decision had saved hundreds of lives and "changed for the better" thousands of others.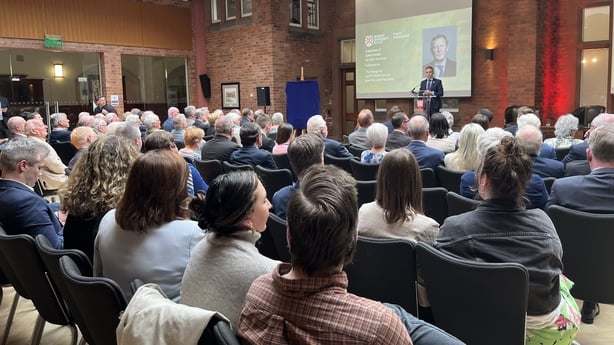 The portrait was commissioned by Queen's University Belfast where Mr Trimble was a law lecturer for years.
Mr Ahern said the pair hadn't always agreed during tough negotiations, but he recognised Mr Trimble's leadership qualities.
"You were a brave man. You were prepared to stand up. You were prepared to say, there's a road we can go, continue with the old stuff or take a chance with the new stuff.
"You did the right thing David and it took a tough man to do it," Mr Ahern told the gathering.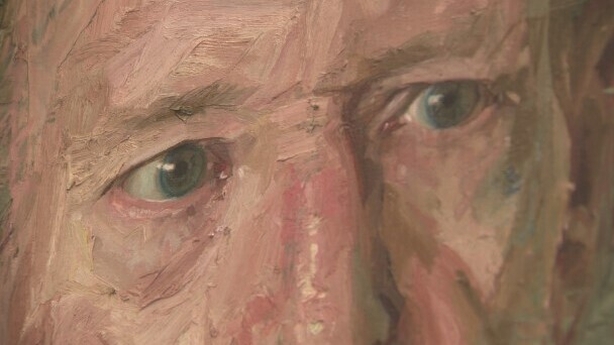 Mr Trimble was awarded the 1998 Nobel Peace Prize alongside Mr Hume for their work in developing the Good Friday Agreement.
In a message read to the assembled guests, Senator George Mitchell said the Good Friday Agreement had become a beacon around the world.
"Your commitment to peace was one of the major cornerstones in securing the world's most successful peace agreements after 30 years of conflict."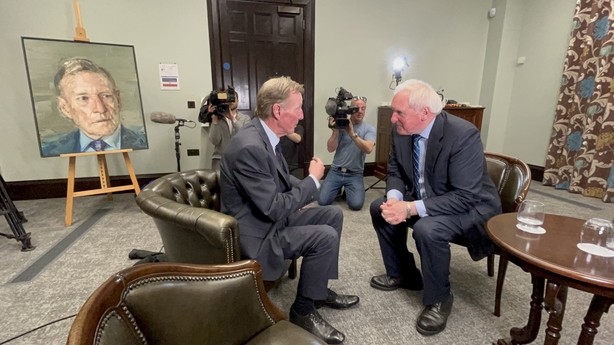 Mr Clinton said the history books would record the scale of the achievement.
"Of all the tributes we can pay you is that today, an entire generation in Belfast and across Northern Ireland has grown up outside the shadow of hatred and violence.
"Thank you so much for helping to make that a reality."
Mr Trimble's portrait will hang in the university.