The jury at an inquest into the death of a 41-year-old Donegal man who was electrocuted while working on a construction site has recommended that the dangers of electricity are highlighted, particularly when a crane comes on site.
Eamonn Bonner from An Dúchoraidh (Doochary) was a joiner on a site in Dunlewey in March 2012, where a water treatment plant was being constructed.
He was guiding steel shuttering which was being moved by a crane when the crane driver saw him fall.
The driver, Thomas Moore Armstrong, said Mr Bonner "let three loud roars out of him" and he saw a white-blue flash at the top of the crane after he fell.
The inquest into the death of Mr Bonner at Letterkenny courthouse today heard that the crane had come in contact with 20kv overhead power lines, which had not been marked as a hazard.
Evidence was given by a number of men who worked on the site that they had not received any health and safety induction, and that on many days there was no supervisor on site. Owen Hegarty of Crislamore Concreting said the site "was a mess".
The court heard that there was no site barrier, no warning signs and no running water.
A meeting on 31 January had identified a number of hazards, including the overhead power lines, but no action was taken, no contact was made with the ESB, and no bunting or "goalposts" put in place.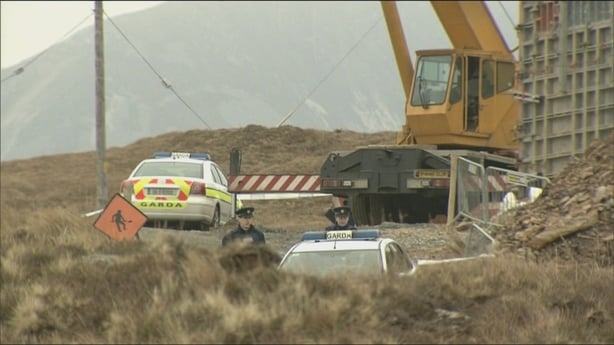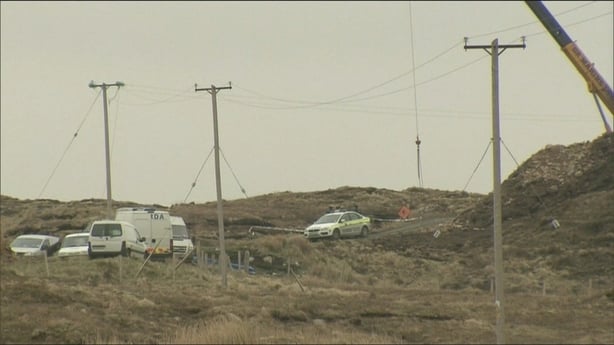 Solicitor for Mr Bonner's wife, Colette, and her family said "it was an accident waiting to happen" on a "very dangerous site".
He said the reach of the crane was 32 metres and the wires were just 11 metres away and "it doesn't take a mathematical genius to work out the dangers of that".
Coroner Dr Denis McCauley told the inquest jury that there had been a conviction in relation to breaches of health and safety working regulations at Letterkenny circuit court in relation to "this awful event" and the jury's finding was in accordance with this.
The jury recommended that the Health and Safety Authority should now reinforce to the industry the dangers of electricity, particularly when a crane is brought on site.
In such cases, the jury said, a new risk assessment should be made.
We need your consent to load this rte-player contentWe use rte-player to manage extra content that can set cookies on your device and collect data about your activity. Please review their details and accept them to load the content.Manage Preferences