An 80-year-old man from Árainn Mhór off the Donegal coast is travelling around the coast of Ireland and swimming at as many piers as possible to raise funds for charity.
Paddy Conaghan set off from the island last Sunday, stopping at piers in south west Donegal and Co Sligo.
This morning, he began the day with a dip at Enniscrone Pier in Sligo before heading on to Killala in Mayo, saying he would be happy doing three to four piers a day on a journey, which will probably take him until next February to complete.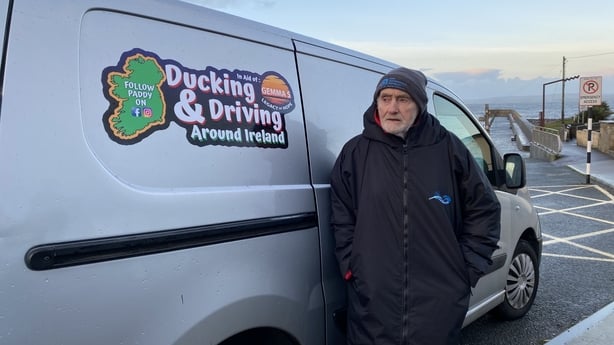 A former "tunnel tiger" who worked underground in England and Scotland most of his life and a fisherman back on the island during the summertime, Paddy trained for the challenge all summer on Árainn Mhor.
He swam in the sea, worked out in the gym, and used a barrel of iced water to prepare him for the cold winter seas.
Asked why he did not start the challenge in summertime, Paddy said he did not want people thinking he was travelling around Ireland having a great time.
He said he wanted to do a real challenge so he started in December.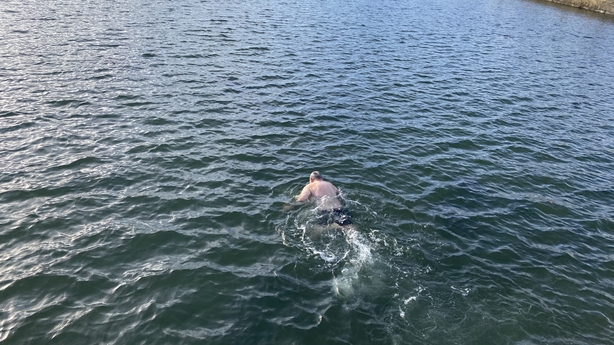 Paddy is travelling in a van that he describes as a banger, but which he has kitted out with everything he needs - a mattress, cooker, generator and water. It also doubles as a mobile gym with equipment to keep him in shape between dips.
Paddy will celebrate Christmas and his 81st birthday on the road, but he said he's doing it for an important charity - Gemma's Legacy of Hope, a counselling service in Donegal, which struggled for funding during the pandemic.
He said he wanted to something for somebody before he "kicks the bucket".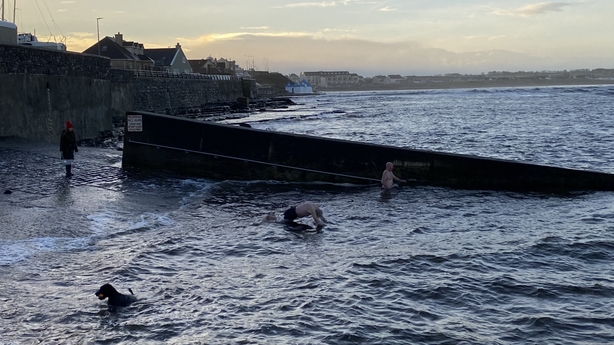 People can watch out for Paddy's 'Ducking and Driving around Ireland' van around the coast over the next few months.
He is funding the journey himself and is not taking any cash donations along the way.
Instead, he is asking people to donate online to his GoFundMe page Ducking and Driving for Gemma's Legacy of Hope.