A Donegal man who has been swimming around Ireland since September, has suspended his attempt to be the first person to finswim around the country due to Covid-19.
Henry O'Donnell began the challenge from Carrickfinn beach in Donegal on 17 September.
He had covered over 700km when he suspended the expedition off the coast of Co Waterford.
Mr O'Donnell said that the current Covid-19 numbers were simply too high to continue, as "safety of the expedition crew is the number one priority."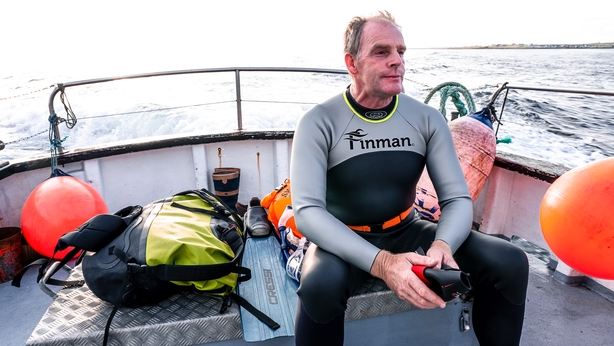 "The unforeseen Covid-19 situation and recent pandemic developments caused serious additional logistics challenges and other hurdles, resulting in increased operational expedition running costs," he said.
Finswimming consists of four techniques, involving swimming with the use of fins either on the water's surface using a snorkel, or underwater with monofins.
Henry had begun the swim with the aim of completing it within a year for two charities, the Irish Cancer Society and Water Safety Ireland.
So far, he has raised almost €42,000 for the charities, and said it is still possible for people to donate.
He said he was delighted to have reached the halfway point on 28 January with "the support and outstanding effort from my expedition vessel crew and land operations team".