Two hotels which have lain derelict in Gaoth Dobhair in west Donegal for years are to be refurbished and reopened in a €15 million investment.
The two hotels Óstán Radharc na Mara (Seaview Hotel) and Óstán Ghaoth Dobhair in the Donegal gaeltacht, have been bought by a company called Bunbeg Revitalisation Limited which is part of Vesada Private.
It is understood that the Seaview Hotel will be the first to reopen in about a year's time and that it will include 28 bedrooms, some luxury self-catering apartments, a restaurant and bar.
The second hotel, Óstán Ghaoth Dobhair, will also include self-catering apartments, a restaurant, leisure centre and activity centre when it is reopened the following year.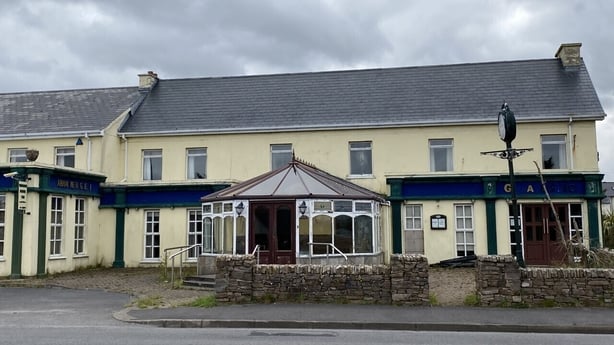 Local Sinn Féin TD Pearse Doherty welcomed the news as a great day for Gaoth Dobhair and west Donegal.
"It will see the creation of 80 jobs," he said "and will boost tourism and also hopefully allow other local businesses to invest and grow".
Mr Doherty said the investment will also provide recreational amenities for tourists and people living in the area and the scenic location of the hotels, overlooking the islands and Bád Eddie, was a big factor in the company's decision to invest there.
Des Conolly of the Vesada Group said the project has been almost two years in the making and he hopes it will give the area a renewed lease of life and attract more visitors by showing "all of the magic that west Donegal has to offer".