A group of Co Monaghan publicans has launched a billboard campaign calling for the reopening of pubs that do not serve food.
The group, called 'Monaghan Publicans for Common Sense', said the campaign "targets the Taoiseach and the Tánaiste for their handling of the coronavirus pandemic, and the fact that pubs remain closed in Ireland when they are open in the rest of Europe".
Speaking at the launch at Merrion Square in Dublin - which was attended by five publicans - Brian Reneghan of The Horse Shoe Bar in Clontibret said: "For months pub owners across Ireland have borne the costs of this pandemic, and we have done so largely without public complaint. But that ends today.
"Across Europe, the pubs are open. Pubs in Northern Ireland can serve outdoors. As publicans in the border counties, we have to observe the ludicrous situation where we watch our life's work slowly slide into bankruptcy while our customers go across the border to Crossmaglen or Aughnacloy for a pint."
Mr Reneghan added that the number of people at the launch was limited to five because of social distancing considerations.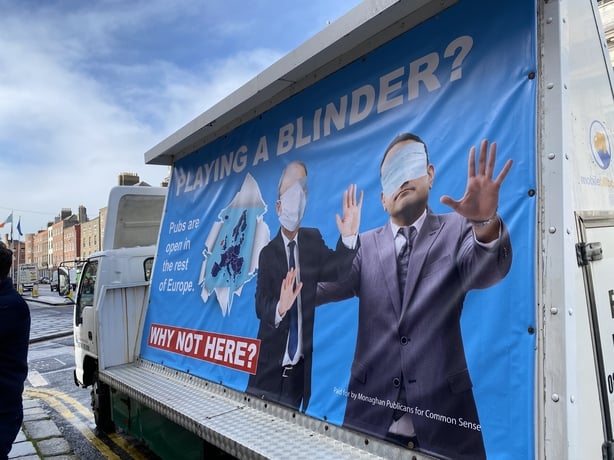 Noel McNally, owner of McNally's bar in Carrickmacross, said pubs should reopen soon as businesses like his are suffering.
He added that his way of life was taken away from him when his pub was closed in March.
"We're calling for basic common sense. Our pubs can safely reopen. If schools can open, as we've seen this week, and off-licences can open, and if the Government can talk about bringing back concerts, then small-town pubs can reopen. The Government seems willing to trust everyone else in the country, except for pub owners and their customers.
"We've had enough," Mr McNally added.