In a very delicate operation, not for the faint-hearted, a Bronze Age burial urn was brought to the surface today approximately 4,000 years after it was buried with cremated remains in Ballyshannon, Co Donegal.
The urn was one of a number of very significant Bronze Age finds made during an excavation of the site where the HSE plans to build a new €21m community hospital.
Led by Excavation Director, Tamlyn McHugh of Fadó Archaeology, the dig first revealed a large Bronze Age burial capstone with rock art.
Then, on land nearby used locally as allotments, the burial urn was found in a small ring ditch.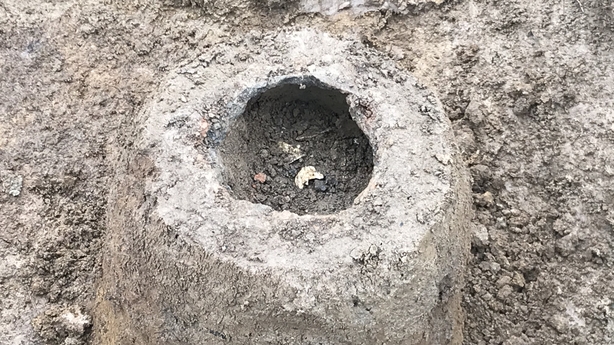 Specialist archaeological conservator Susannah Kelly was called in to carefully remove the urn.
She first wrapped it in cling film and the in resin bandages to protect it before it was slid out of the earth.
Even though she has done it before, working on urns like this is something very special, she said, because you are the first person to see it in 4,000 years.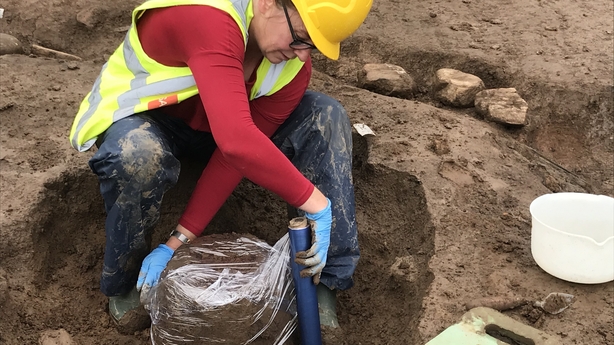 The urn has been taken Dublin where Ms Kelly will conserve it.
An osteoarchaeologist will examine the cremated remains to try to find out more about the person or persons whose remains are in the urn.
Tamlyn McHugh said the dig was a great opportunity find out more about our history and highlights the importance of having archaeologists work on sites like this ahead of a development.
In this case, they found a number of different kinds of burial types from the Bronze Age, she said.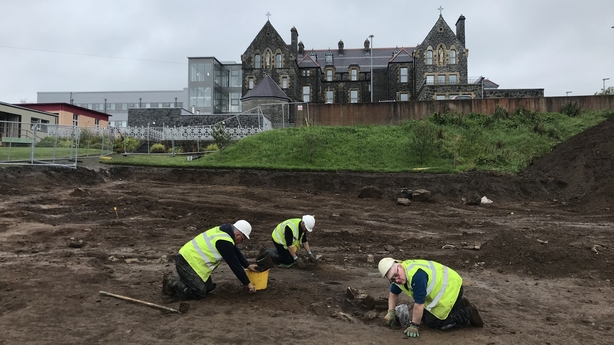 Estates Manager for the HSE Shane Campbell said it was very important to comply with all the regulations regarding archaeological investigations and the HSE was delighted with the discoveries made.
He said the dig will not affect the delivery of the new hospital for Ballyshannon.
In the case of the specific area where the urn was found, it will return to being allotments and the local community will be consulted about how the discovery might be commemorated.
We need your consent to load this rte-player contentWe use rte-player to manage extra content that can set cookies on your device and collect data about your activity. Please review their details and accept them to load the content.Manage Preferences