Three newborn puppies are being nursed back to health after they were found in a plastic bag hanging on a fence in Co Donegal earlier this week.
The ISPCA said the puppies were found dangling over a river near Drumkeen, on the Ballybofey to Letterkenny road on Wednesday night, following a call from a member of the public to a local veterinary practice.
Vet Alexander Smyth found the bag hanging from a strand of barbed wire at the top of the fence and managed to safely retrieve it and rescue the puppies.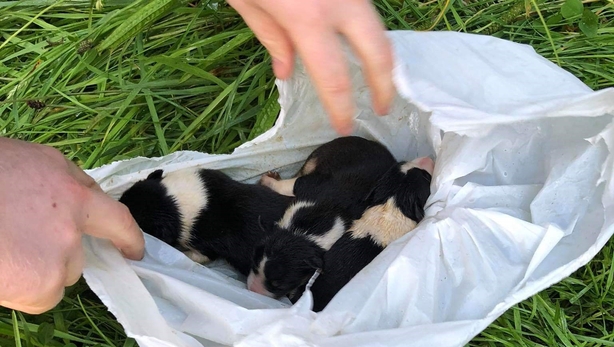 The collie pups were treated for hypothermia, hypoglycaemia and hunger before being transferred to the care of staff at Donegal ISPCA.
The ISPCA has issued an appeal for information following the discovery.
ISPCA Senior Inspector Kevin McGinley said there are no words to describe how the puppies were dumped in such a way.
"It is disturbing how anyone could be so cruel and heartless, to put three vulnerable little puppies in a plastic bag leaving them to dangle over a river to an inevitable death," he said.
He said it is unclear how long the puppies were in the bag, but "they are now receiving round the clock care at the ISPCA Animal Rehabilitation Centre."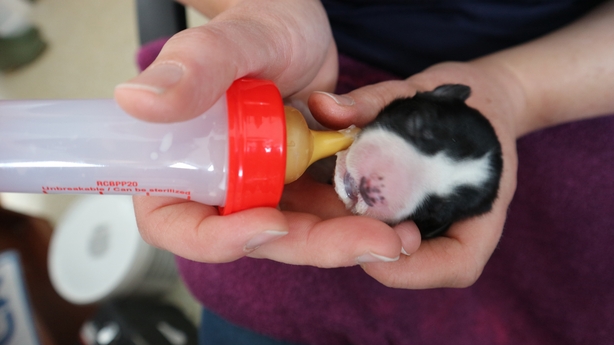 He said the situation could have been avoided if the puppies' mother had been spayed or if the dog's owner had contacted the ISPCA for help.
Mr Smyth said he was grateful that Donegal ISPCA was able to take the puppies into its care as although his practice has provided a specialist rescue service to numerous pets, wildlife and large animals, "we are not a shelter and do not have the facilities to provide long term care for these animals once they are rescued".
He said the puppies are doing well but will "require intensive support as they are very young".
He said: "The abuse and needless suffering of animals is unacceptable, and we encourage anyone that has any information about any cases of abuse, neglect or otherwise that they should make it known to authorities so it can be stopped."
The ISPCA has asked anyone with information on this incident to contact the National Animal Cruelty Helpline in confidence on 1890 515 515 or email helpline@ispca.ie.