A small family-run clothing business in north Donegal which specialised in clerical shirts and legal attire has completely turned production over to making scrubs for front-line healthcare workers.
The Doherty family has a history in the business going back 100 years and their company, Moville Clothing, once famously made shirts for the late Rev. Ian Paisley and also for Gerry Adams.
At the end of last week however, a serious chat among the team about Covid-19 saw them unanimously decide to use their skills to help the health service in a time of crisis. 
Over the weekend, Ray Doherty posted the company's intention on social media and it took off.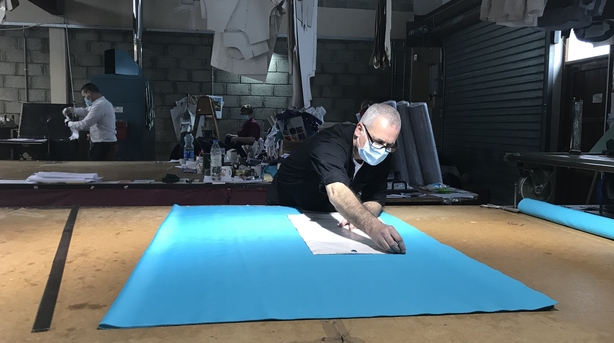 With no orders whatsoever when they turned up for work on Monday, the phone started hopping, Mr Doherty said, and they've already supplied scrubs to nurses and other medics on both sides of the border. 
One issue which angers him however, is that many healthcare workers have to pay for their own scrubs.
While they are producing them at the lowest price possible to cover wages and material, he says, it is scandalous that staff have to pay in a pandemic like this.
He believes the government should step in and get a company like theirs to produce scrubs and then send them directly to those who need them.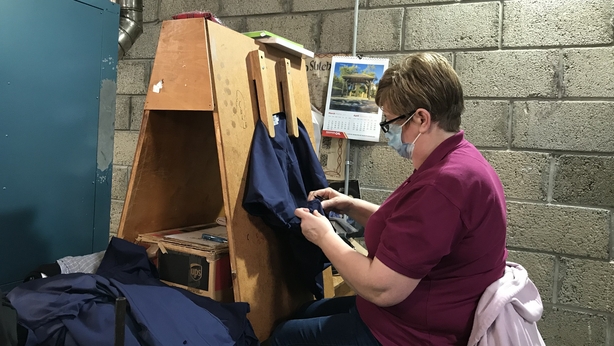 The same issue spurred Donegal designer Edel McBride to come on board and start #pledgescrubs - whereby people can gift a set of scrubs from the company to a frontline healthcare worker.
Martina McDermott is one of the ten staff members at Moville Clothing, and she says they are all delighted to help the health service. They wish the circumstances were different, but they are happy to play their part in this crisis.
For the Doherty family, the experience of moving production and the amazing reaction to it, has been very emotional, and he just hopes they can help as many nurses and others as possible.
The only problem he foresees, he says, is if material becomes hard to get.
But if it runs out, he says, they'll use whatever they have in the factory.