It's a classic story loved by children and adults alike, and this year marks the 60th anniversary of the Disney film, Darby O'Gill and the Little People.
With stars like Sean Connery and Jimmy O'Dea, it was described in the New York Times on its release as an "overpoweringly charming concoction of standard Gaelic tall stories, fantasy and romance".
Though set in Ireland, it was filmed in Burbank, California and this weekend the connection between the famous film and Ardara in Co Donegal is being celebrated at the town's annual Warp and Weft of Heritage Weekend.
Before production began on the film, Walt Disney's people carried out extensive research in Ireland, including consulting with the Irish Folklore Commission.
Screenwriter Lawrence Watkin travelled to different parts of the country, including Donegal. In Ardara, he met with Wee Paddy McGill, and the pair cycled around the area. Wee Paddy introduced Mr Watkin to local characters, including fiddler and tinsmith Jimmy O'Rourke, who inspired the character of Darby O'Gill.
According to Wee Paddy's son Lochlann, the original character in the film was to be a dancer, but after meeting Jimmy O'Rourke, he became a fiddler.
A new generation was introduced to the film this morning with a special screening for local children in Ardara's Methodist Hall, followed by a talk by Conor Doyle, godson of Jimmy O'Dea, who played King Brian. Conor brought with him memorabilia from the film, including the leprechaun suit Jimmy O'Dea wore when he played the King of the Leprechauns in the film.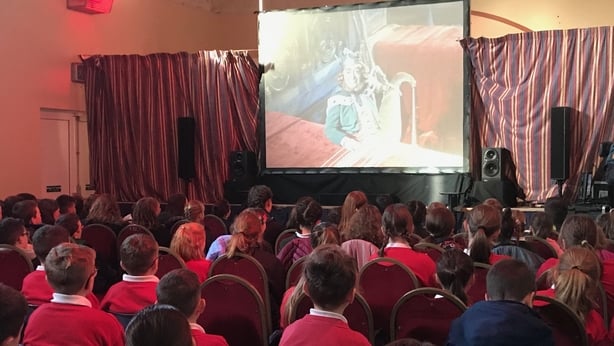 The memorabilia forms the core of an exhibition running all weekend in Ardara called "From Ireland to Hollywood: Darby O'Gill & the Little People: The World Premiere". The celebrations also include talks on the making of the film, and how Jimmy O'Dea came to be cast as King Brian.
Also in Ardara for the weekend are relatives of screenwriter Larry Watkin, who brought with them recently discovered notes written by him on his trip to Ireland. His grandson, Lew Watkin, said the research trip took place in 1947, but because Disney had so many projects it was ten years later before it went into production.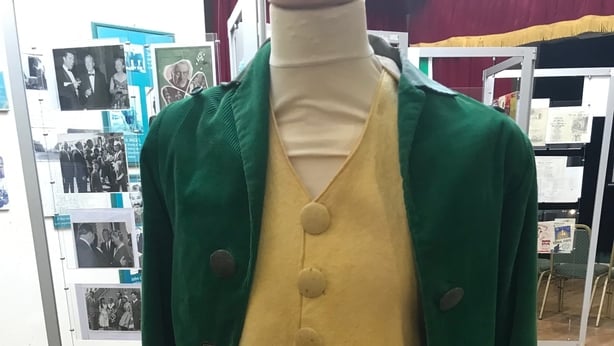 Organised by the local Donegal GAP Heritage group, the weekend events will also explore the wider themes of "Donegal Folklore, Fact and Fiction" through a range of talks. These will focus on areas like the early days of the Folklore Commission, and Donegal folklore collectors.
As Conor Doyle said, the great thing about the weekend is that it's all about the folklore and history of Donegal, and how it suddenly all ends up in Hollywood.