A drive to make the dream of returning home for many of the Donegal diaspora a reality is getting a significant boost this week with a series of events showcasing the county.
It is a packed ten-day programme with one aim - to show how Donegal is a great place to visit, to relocate, work in, invest in, grow up in, be educated in and retire in.
Donegal Connect is a showcase of everything from culture and music to business and investment opportunities.
It is part of the ongoing Donegal Diaspora project which was set up to reach out and engage with Co Donegal's global community, people with a connection to Donegal wherever they are.
The dedicated Diaspora Officer with Donegal County Council for the past three years, Joanne Kilmartin, says she has been contacted by people from all over the world, but particularly from the east coast of America, who have a great love for the county and would like to move back.
Donegal has seen huge numbers of people emigrate from the county and Donegal Connect is about helping some of them make their dream of coming home a reality as well as encouraging people to visit and see all that the county has to offer, she said.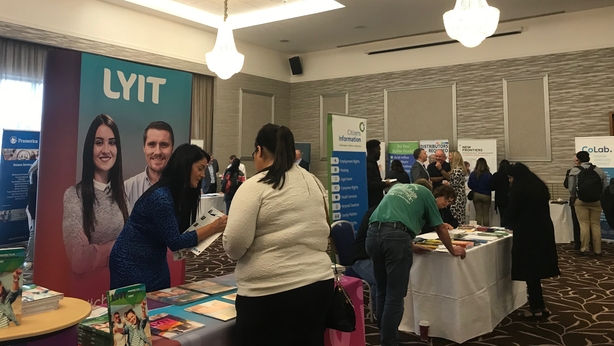 Two sessions in Letterkenny today are specifically catering for people interested in moving to Donegal. One connects people with employers and educators in the county, including two major companies - Randox and Pramerica.
A second session focuses on practical information for people, including advice on buying a home, which will be more affordable than many other places; the status of spouses, and issues like driving licenses.
The information session is being live-streamed to people across the world who cannot attend in person.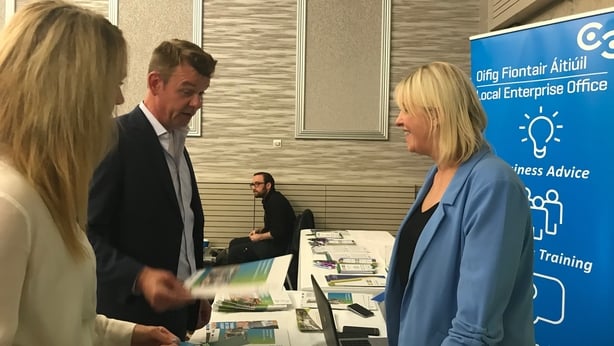 However, among those who travelled to the event were a couple from Boston, Brendan McLaughlin who is from Malin and his American wife Nancy Sheehy.
Mr McLaughlin has been living in Boston for 19 years and has a business there, but he and Nancy are now considering the possibility of moving back.
He said Donegal is a different county to the one he left, there are a lot more opportunities now and he said this event is a chance for him to educate himself and explore how he might make the move work.
One woman who has already made the move home is Niamh Walsh from Carrigart, who was living in Dublin and working for global property company Cushman and Wakefield.
About three years ago, after having her second child, she asked the company if she could work remotely from Donegal and they agreed.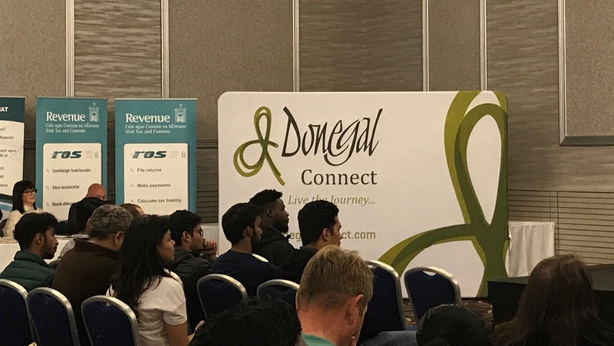 Ms Walsh says it is working great for her and her family and she would encourage others to do the same - just ask the question, she said.
Remote working is being promoted by Donegal Connect which is highlighting digital hubs and remote working spaces from the island of Arainn Mhór to Inishowen and Bundoran.
Various events continue for the rest of this week including music, the arts, heritage and the outdoors.
The aim is to encourage people to visit the county as a tourist or as someone considering settling down here to experience the lifestyle and opportunities available.