A bomb found in Co Tyrone at the weekend was targeted at PSNI officers, police have said.
PSNI Superintendent Gordon McCalmont said: "It is our assessment the New IRA is responsible for the mortar device."
It was found in Church View Close in Strabane and "had every intention of killing police officers serving the Strabne community", Mr McCalmont said.
The improvised explosive device was discovered on Saturday morning and a number of homes were evacuated during the security alert.
A man was arrested under the Terrorism Act in the early hours of Sunday morning.
Supt McCalmont said this morning that the bomb was found close to a home.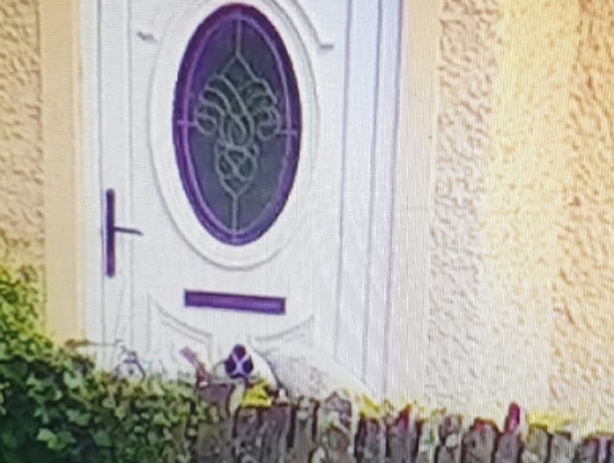 He said: "For some reason it has failed to deploy. It could have went anywhere.
"It was stored and sitting overnight for eight or nine hours in this vulnerable position where a member of the public found it."
Supt McCalmont added that a "public safety operation" is taking place in Creggan in Derry involving around 80 officers, supported by bomb detecting dogs "to further highlight the total disregard shown by the New IRA".
He said: "Our assessment is that this group is concealing bomb making material in this area."
Supt. Gordon McCalmont says the New IRA members behind the attack in Strabane 'are living in the community.' To further highlight the total disregard shown by the New IRA', a public safety operation is taking place in Creggan. pic.twitter.com/409wXoSMKk

— Police Service NI (@PoliceServiceNI) September 9, 2019