An investigation is under way after a cash machine was stolen from Castleblayney in Co Monaghan.
Gardaí were alerted to the theft of the cash machine from the wall of AIB on Main Street at around 3am and came across a John Deere tractor and a trailer blocking York Street.
When gardaí arrived at the bank the ATM had been ripped from the building and the digger's engine was still running.
Gardaí say a dark-coloured 4x4 vehicle, with the cash machine on a trailer, travelled in the direction of Co Armagh.
The scene in Castleblayney has been sealed off.
Garda Superintendent Fergus Treanor said the frequency of ATM thefts is not only a concern for gardaí but also for the local communities in the border region.
He said gardaí are at the very early stages of the investigation and are working closely with the PSNI.
Superintendent Treanor said that a number of criminal gangs are involved in these thefts. He confirmed that the digger had been stolen locally.
No one was injured in the incident, which follows several such robberies in border counties in the past few months.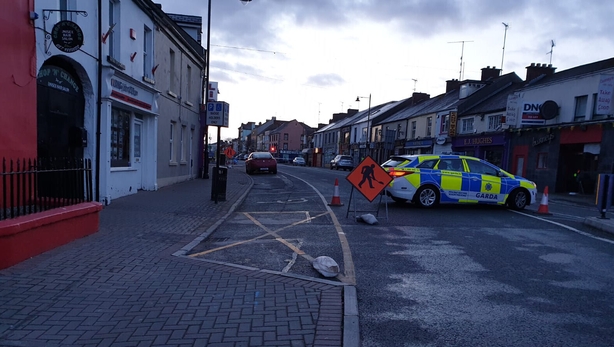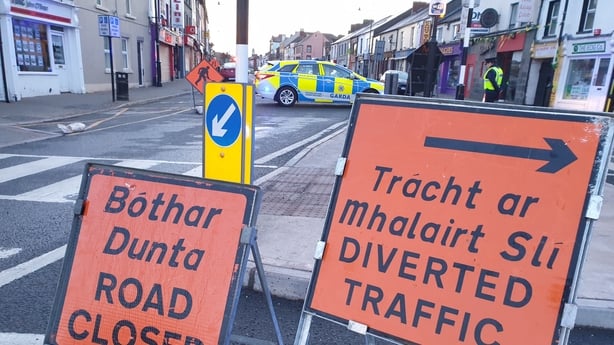 On Monday, police appealed for information after a digger was used to rip a cash machine from the wall of a shop in Co Antrim.
The PSNI was called at around 3.25am after a digger was reported on fire outside the shop on Brooke Street in Ahoghill.
It was the seventh such theft in Northern Ireland this year.
Last month, two ATMs were taken in separate incidents on the same night in counties Cavan and Tyrone.
The PSNI said a number of gangs were behind the robberies.
Supt Treanor appealed for information, asking anyone who may have travelled on the Armagh road out of Castleblayney between 1am and 4am and who noticed anything suspicious, to contact gardaí.