The King of Toraigh, Patsaí Dan Mag Ruaidhrí, also known as Patsy Dan Rodgers, has died.
He was 74 and passed away in the Mater Hospital in Dublin surrounded by his family.
Born at Westland Row in Dublin in 1944, he was adopted by his family on Toraigh off the coast of Donegal at the age of about four.
Speaking only English when he arrived, Patsy Dan quickly came to love the Irish language, the island, its culture and history, and throughout his life campaigned for better services and support for Toraigh.
As a young man he, along with a number of other islanders, was encouraged to paint by nglish artist Derek Hill, who regularly spent time on the island painting and who became patron of the Tory Island School of Primitive Art.
Patsy Dan's work featured mostly island scenes and was exhibited nationally and internationally.
His last exhibition was held in Donegal this summer to celebrate his 50th year as an artist.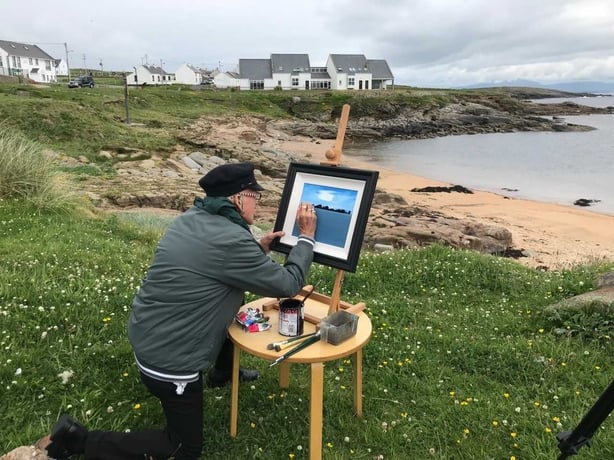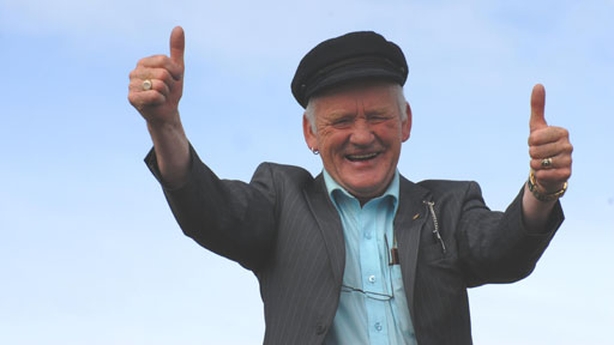 ---
Listen: The Last King Of Ireland - Documentary On One
---
He became King of Toraigh in the 1990s when the children of the last King, Padraig Óg Rodgers, asked him to accept the honour of their father and become King.
His practice for well over 20 years was to regularly welcome visitors off the ferry to the island.
We need your consent to load this rte-player contentWe use rte-player to manage extra content that can set cookies on your device and collect data about your activity. Please review their details and accept them to load the content.Manage Preferences
Fiercely loyal to Toraigh, he campaigned against proposals to relocate islanders to the mainland in the 1970s and 1980s; he fought for better transport links to Toraigh and for further development to promote employment and tourism.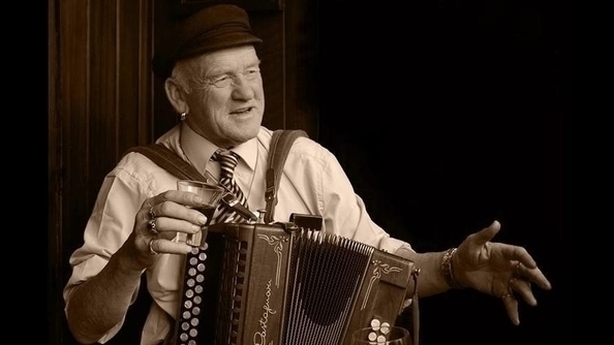 A great advocate for the Irish language and culture, he was a renowned musician and was awarded an honorary Master's degree by the University of Ulster in 1997.
In a book published this year by Dr Art Hughes titled 'Rí Thoraí - From City to Crag' - Patsy Dan said that he was very happy deep down that he came to the island and he "thanked one thousand times over the people of Tory for being so kind to me and for the recognition they afforded me in nominating me as King of Tory".
Patsy Dan Rodgers is survived by his wife Caitlin and their four children.