More than one hundred politicians from across Ireland and the UK have signed a letter urging the British and Irish governments to act to reform the laws surrounding abortion in Northern Ireland.
At present it is the only part of the UK where abortion is illegal unless there is a serious risk to a woman's health.
Renewed focus fell on this anomaly following this year's referendum on the Eighth Amendment, with protests held in Belfast and across Ireland calling for a change to the law.
The letter, which has been published in the Sunday Times, says British ministers cannot continue to argue that it is a matter for the devolved government at Stormont.
The leaders of Sinn Féin, the SDLP, the Alliance Party and the Green Party in Northern Ireland are among the 173 politicians from across the political spectrum to have signed the letter to Taoiseach Leo Varadkar and British Prime Minister Theresa May.
A number of Labour Party, Social Democrat and People Before Profit TDs have also signed the letter, as well as Fianna Fáil TD Lisa Chambers and Independent TD Catherine Connolly.
Senator Catherine Noone, who headed the Oireachtas Committee on the Eighth Amendment, is also a signatory.
Britain's 1967 Abortion Act does not extend to Northern Ireland and an abortion is allowed only if a woman's life is at risk, or if there is a serious or permanent risk to her mental health.
Circumstances such as rape, incest and fatal foetal abnormalities are not circumstances in which an abortion can be performed legally.
According to the group, nearly 1,000 women and girls were forced to travel to Britain for safe terminations in 2017, while others had to take illegal abortion drugs at home.
Earlier this year a United Nations committee said that the UK violates women's rights in Northern Ireland by unduly restricting their access to abortion.
Last month, the Westminster government indicated that a Supreme Court ruling that abortion legislation in Northern Ireland is incompatible with human rights laws will be "clearly heard".
The campaign was co-ordinated by Labour MP Stella Creasy.
It calls for an "explicit legislative timetable" to be set out to decriminalise abortion in Northern Ireland.
The letter adds that the signatories hope that "a pathway forward to adequately provide for human rights" can be agreed at the upcoming British-Irish Government Intergovernmental Conference in London on 25 July.
The group also wrote: "This is the first and critical step to ending the treatment of British and Irish women living in Northern Ireland as second-class citizens, who do not enjoy the same access to healthcare as their counterparts do across these islands.
"We therefore call for our respective governments to act to ensure that the spirit of the Good Friday Agreement is upheld and the human rights of the women living in Northern Ireland are respected."
Downing Street has so far said that the issue should be dealt with by the Stormont Assembly, once devolution is restored.
Northern Ireland has been without a devolved administration since power-sharing at Stormont collapsed in early 2017 due to disputes over a renewable heat scheme and an Irish language act.
The Democratic Unionist Party, who Mrs May relies on for her Westminster majority, opposes changes to abortion law in Northern Ireland.
The DUP's Sammy Wilson has said abortion in Northern Ireland is "a devolved issue" and it will remain so.
He said they will be arguing with the British government "that they should not be contemplating bringing any legislation forward because it is a decision being made by the people of Northern Ireland."
He said babies would become "collateral damage" if abortion laws that apply in other parts of the UK were implemented.
He said they have a current view on abortion and people in Northern Ireland have voted for parties which say they do not want to see changes.
Speaking on BBC's Sunday Politics, Ms Creasy said "we don't want the women of Northern Ireland to be the collateral damage of Theresa May needing the DUP to prop up her government, so we think they should act."
She said if the legislation is not changed, we are going to see a situation where a rape victim will have to take the UK government to court to vindicate the rights of women in Northern Ireland.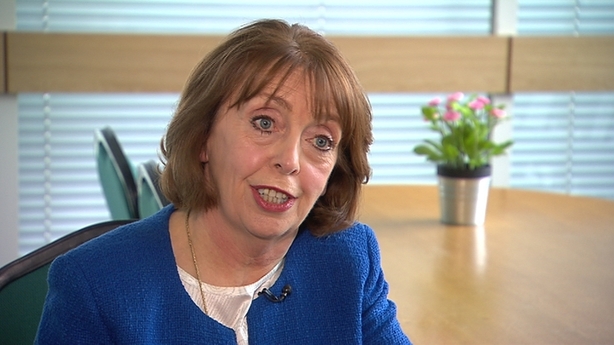 Social Democrats TD Róisín Shorthall has said she hopes the cross-party call will have an "impact'.
Speaking to RTÉ News she said the letter to Mrs May and Mr Varadkar gives a strong message.
"It is really important that our laws within the Republic and Northern Ireland are aligned and also aligned with UN best practice."
She said we have been called out on it here a number of times on this issue and we have dealt with it.
"The Supreme Court in the UK has said the laws in the North relating to abortion are untenable and need to be changed urgently and it is not possible to do that because the Assembly is not sitting."
She thinks it is the responsibility of both governments and it is important the Taoiseach raises the issue with the British Prime Minister.
"It does need to be addressed, we have been told this by a number of UN bodies."