Donegal County Council has said it is investigating a dead whale washed up on Árainn Mhór off the coast and is looking at options for its disposal.
The whale, which is over six metres long, was washed up over the weekend.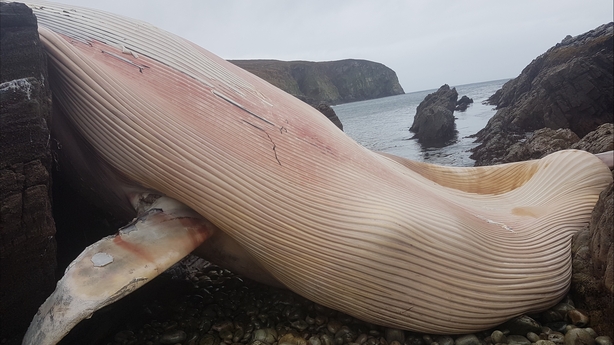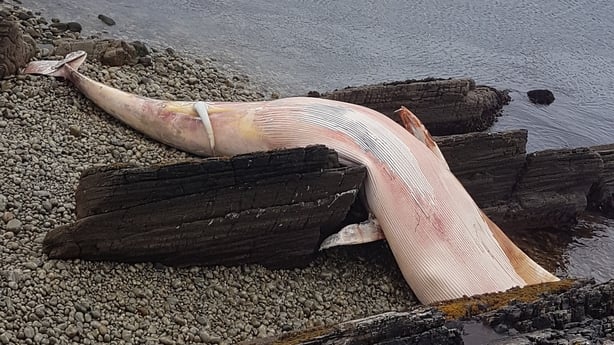 Gareth Doherty of the Irish Whale and Dolphin Group said that the whale was male and most likely a fin whale.
"It is not often a whale like this is found in Donegal," Mr Doherty said.
The whale is now situated on rocks on the east side of the island and Mr Doherty said it is likely it has been dead for weeks.