The World Health Organization has warned that the upcoming winter would be "life-threatening" for millions of Ukrainians after a series of devastating Russian attacks on the country's energy grid.
"Put simply - this winter will be about survival," Hans Kluge, regional director for Europe at the United Nations' health body, told reporters during his visit to Kyiv.
"This winter will be life-threatening for millions of people in Ukraine," he said.
Damage to Ukraine's energy infrastructure caused by numerous missile strikes "is already having knock-out effects on the health system and on the people's health," Dr Kluge said.
He said that the WHO has recorded more than 700 attacks on Ukraine's health facilities since Russia's invasion began in February.
He pointed to "a clear breach" of international humanitarian law.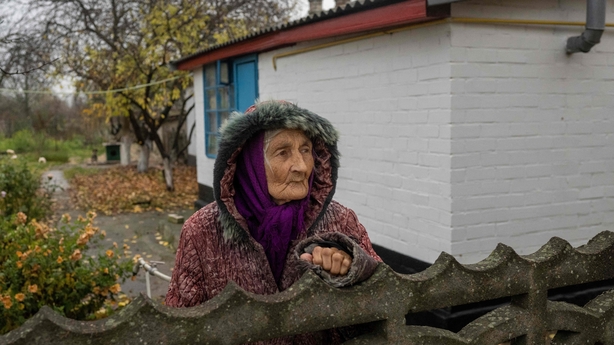 "Continued attacks on health and energy infrastructure mean hundreds of hospitals and health care facilities are no longer fully operational," Dr Kluge said.
"We expect two-three million more people to leave their homes in search of warmth and safety," he warned.
"They will face unique health challenges, including respiratory infections such as Covid-19, pneumonia, influenza, and the serious risk of diphtheria and measles in under- vaccinated population."
Earlier, Ukraine said that it had identified four locations where Russian forces tortured detainees in Kherson before Russia withdrew troops from the southern Ukrainian city.
Since the Russian army withdrew on 11 November after occupying the city for eight months, Ukraine has accused Russia's forces of perpetrating abuses on a "horrific" scale.
The Office of the General Prosecutor said officials had inspected "four premises" where Russian troops "illegally detained people and brutally tortured them".
Russian forces set up "pseudo-law enforcement agencies" in Kherson detention centres as well as in a police station, it said in a statement.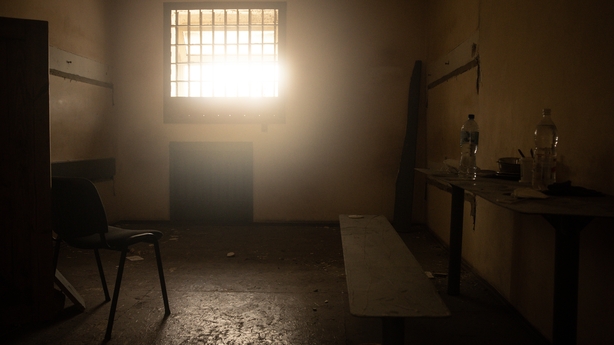 Parts of rubber truncheons, a wooden bat, an incandescent lamp and "a device with which the occupiers tortured civilians with electricity" were found, prosecutors said.
"Law enforcement officers continue to collect evidence" of what Ukrainian officials said were "crimes" carried out by the Russian military, the statement added.
Russian authorities also left behind paperwork documenting the administration of the detention sites, the prosecutor's statement added.
Last week Ukrainian ombudsman Dmytro Lubynets described as "horrific" the scale of torture discovered in Kherson.
AFP spoke last week to a Kherson resident who said he spent weeks in detention where he was beaten and electrocuted by Russian and pro-Russian forces.
---
---
Elsewhere, President Volodymyr Zelensky said in a video address that Russian forces are hitting Ukrainian positions with artillery fire and in the eastern region alone launched almost 400 strikes yesterday,
Russia moved some of its forces to reinforce positions in the eastern Donetsk and Luhansk regions, an industrial area known as the Donbas.
"The fiercest battles, as before, are in the Donetsk region. Although there were fewer attacks today due to worsening weather, the amount of Russian shelling unfortunately remains extremely high," Mr Zelensky said.
"In the Luhansk region, we are slowly moving forward while fighting. As of now, there have been almost 400 artillery attacks in the east since the start of the day," he continued.
Mr Zelensky also said troops in the south were "consistently and very calculatedly destroying the potential of the occupiers" but gave no details.
We need your consent to load this rte-player contentWe use rte-player to manage extra content that can set cookies on your device and collect data about your activity. Please review their details and accept them to load the content.Manage Preferences
Kyiv said on Saturday that about 60 Russian soldiers had been killed in a long-range artillery attack in the south, the second time in four days that Ukraine has claimed to have inflicted major casualties in a single incident.
Oleh Zhdanov, a military analyst based in Kyiv, said that according to his information, offensive battles were taking place on the Bakhmut and Avdiivka frontline in the Donetsk region, among others.
"The enemy is trying to break through our defenses, to no avail," Mr Zhdanov said in a social media video. "We fight back- they suffer huge losses."
He said both armies are focused on regrouping. Ukrainian forces are being moved towards Zaporizhzhia, Dnipropetrovsk and Kharkiv, among others. Russian troops are regrouping to the Zaporizhzhia direction and Donetsk and Luhansk.
Russia's defence ministry said yesterday that up to 50 Ukrainian servicemen were killed in the previous day along the southern Donetsk frontline and 50 others elsewhere.
In total,153 areas of concentration of Ukraine's manpower and military equipment were destroyed on Saturday.
Reuters was not able to immediately verify either the Ukrainian or the Russian reports.
Russia calls its invasion in Ukraine a "special operation" to demilitarize and "de-Nazify" its neighbour, not a war. Ukraine and its allies say the invasion is an unprovoked war of aggression.