An Irish man who fought for Ukraine following the Russian invasion has told how he witnessed death and serious injury on the frontline of the conflict.
Bailey Patchell, 23, originally from Tallaght, Dublin, set off for Ukraine in March with two friends, initially intending to help on the ground providing medical aid.
However, after "one thing led to another" he ended up joining the International Legion of the Territorial Defence in Ukraine.
As a contracted member of the Ukrainian army, Bailey travelled from west to east of the country over a three-month period before returning to Ireland in June, to the relief of his family in Mullingar, Co Westmeath.
We need your consent to load this rte-player contentWe use rte-player to manage extra content that can set cookies on your device and collect data about your activity. Please review their details and accept them to load the content.Manage Preferences
Speaking on RTÉ's Liveline, Bailey said that at one point during the conflict he was knocked into the air by a blast, and on another occasion lost his hearing and eyesight for a number of days.
He thought he would not get home, and even sent a 'goodbye' video to his family.
Bailey added that he was lucky to not be seriously hurt, but did witness the death and the serious injury of other soldiers.
Before he left for Ukraine, Bailey had basic training in the Irish Defence Forces, but when he left for Ukraine he was a college student training to be a counsellor and psychotherapist.
He was provided with on-the-ground training in Ukraine, and was part of an anti-tank group, before moving to the frontline to assist other soldiers with a javelin missile launcher.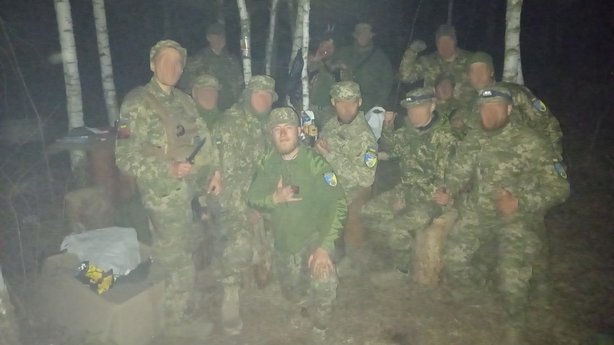 Bailey first landed in Krakow in Poland and was transported across the border and taken to a secret location by volunteers.
He remembers being given a uniform and signing a contract, but he said that things got "real" when the building they were staying in was struck with cruise missiles.
He was woken up by a large bang and after the initial fright got himself dressed and made sure he put his socks on because there was glass on the floor.
Bailey said that hearing and seeing blasts for the first time, having the earth shake beneath your feet, was like nothing else.
He said: "It doesn't matter how afraid you feel, you just keep moving.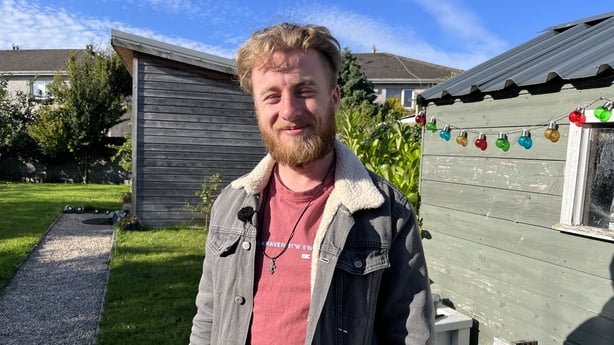 "There's a voice in your head saying this is insane, but the rest of your body takes over and tells you to keep moving to get safe and get others safe, and after that, it's pretty much the same every time."
Bailey went on to work on counter-offensive operations in a bid to take back ground lost by Ukraine earlier in the war, while also defending territory and monitoring areas for movement.
He said the Russians have more equipment such as tanks, artillery, aircraft and helicopters and are "so much bigger" having stockpiled Soviet weapons.
But he said the Ukrainian army is trying to swell its ranks to a million men by the end of the year and will "need all the help they can get".
He said he was grateful to his commander, who had been a member of the army since 2014, and knew how to keep people safe.
Communication and camaraderie
Bailey said that witnessing people he knew being seriously injured and killed would stay with him forever.
He said: "The depth of connection we had was not like anything else. I will mourn those people for the rest of my life.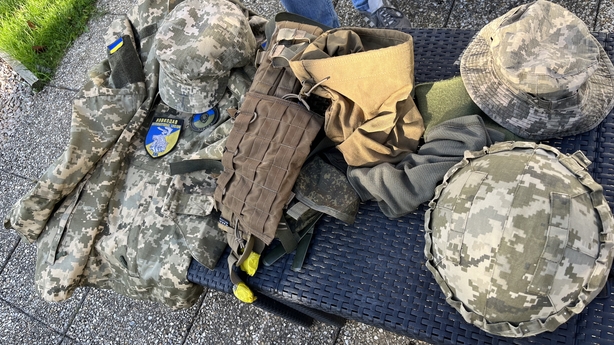 "I miss them terribly and I'm very proud of them. You can only grieve after the fact, when it happens you have to do your job."
He said that soldiers like himself could leave at any point and were never forced to fight against their will. However, he was reluctant to leave his friends as they had a better chance of surviving by working together.
He said that despite the soldiers all coming from different places, they felt united on the battlefield, while back at the camps recruits would talk about home, make jokes, laugh and sing to cope.
Bailey described how he was "astonished" at how genuinely grateful and kind the Ukrainian people were, to the extent that special gifts were given on St Patrick's Day.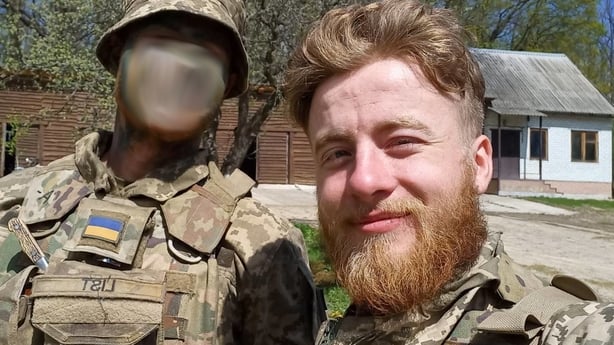 He said that being in Ukraine involved a lot of waiting around. He explained: "You're out there waiting the right time to hit or move or do anything. It's like a massive game of chess as it's all about positioning.
"If the West gives the Ukrainians the time they need, a bit more equipment and training, they can win this. Have never seen such fire in people before, hope to God they do win. They deserve to be free."
Bailey finally decided to come home because what he was experiencing started to weigh heavily on him.
He said it was a terrifying experience and that he did not want to glorify war, nor would he encourage young men to go and fight. But he said that Ukraine needs help.
He said: "Just because it's far away, and you can turn off your phone and put it out of your mind, doesn't mean it's not happening and suffering is not there.
"I'm not recruiting for the Ukrainian army, I'm just trying to tell a story of what my reality was."