Schools in Ukraine's capital Kyiv will reopen for classes at the start of the school year on 1 September, the city's authorities have said.
Kyiv schools are now on summer holiday and had all gone online after Russian invaded Ukraine on 24 February.
"The most important task for the new school year is the safety of students and teachers," Olena Fidanyan, head of Kyiv's education and science department, said in a statement.
She said territories adjacent to the schools will be checked for explosives and bomb shelters in schools will be restocked with water, medicine and other necessities.
"At the start of the school year, all schools will hold the necessary training with teachers and children on actions during an air-raid alert," Ms Fidanyan added.
Those children who have not been able to return to Kyiv will be able to study remotely, she stated.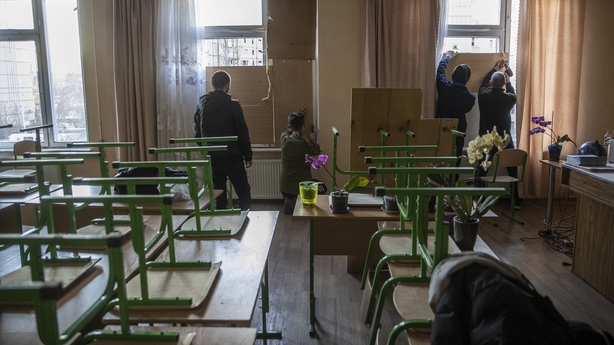 Several weeks into its invasion, Russia reduced its military activity near Kyiv, instead focusing its offensive on Ukraine's eastern Donbas region.
Hundreds of thousands of Kyiv residents have returned to the city in recent weeks with restaurants, supermarkets and other businesses gradually reopening to visitors.
However, last month a Russian missile strike on a residential building in Kyiv left one person dead and injured several others.