One of Mariupol's top civic and political leaders has accused Russia of covering up war crimes in the city.
Sergei Orlov, the city's deputy mayor, told RTÉ's Morning Ireland programme that Russian forces have blocked the city so war crimes can be hidden.
"For the last 15 days the city is totally blocked. Russia is hiding war crimes - genocide cases - in Mariupol.
"They are afraid of the behaviour of the international community after Bucha. They are collecting bodies on the street.
"They are hiding these crimes at the moment," Mr Orlov said.
We need your consent to load this rte-player contentWe use rte-player to manage extra content that can set cookies on your device and collect data about your activity. Please review their details and accept them to load the content.Manage Preferences
Mr Orlov added that Russian forces are burying dead civilians in mass graves and cremating others in mobile crematoriums.
"We have received information that they use mobile crematoriums and start to make mass graves far away from our city," he told RTÉ's Morning Ireland.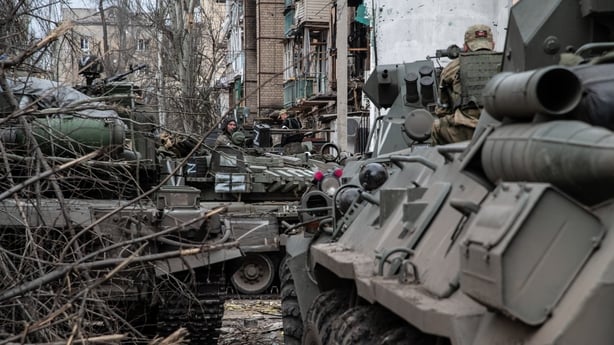 Last week, the Donetsk region military governor Pavlo Kyrylenko said Russian troops were using mobile crematoriums.
"They're hiding, since the emergence of the evidence of war crimes in Bucha and the evidence of genocide.
"They're now hiding the evidence" with the mobile cremation chambers, said Mr Kyrylenko.
Meanwhile, Mr Orlov accused Russia of lying in relation to confrontations between their forces and Ukrainian fighters in the Azovstal area of Mariupol.
Ukrainian fighters and civilians remain in the Azovstal steel plant in the city.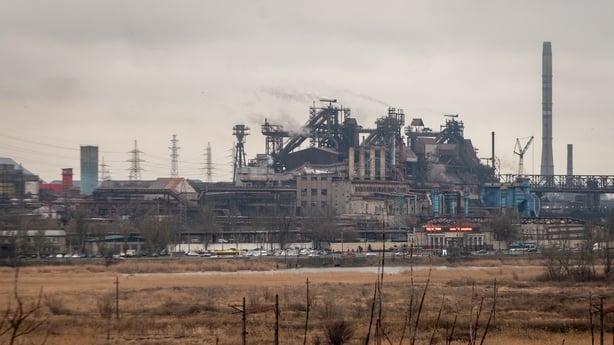 Yesterday, Russian President Vladimir Putin congratulated his defence minister for taking control of Mariupol and ordered his troops to block off the Azovstal area so that "not even a fly can escape".
The president added he considered storming the industrial zone unnecessary and called for any such action to be cancelled.
However, Mr Orlov accused Russia of lying and claimed attacks on the industrial zone continue.
"The city is destroyed. My city does not exist anymore. It is just like ruins.
"Azovstal is under awful bombardment - air strikes, artillery, missiles everything. Russia continues to destroy our defenders and our citizens who are hiding in bomb shelters in Azovstal territory.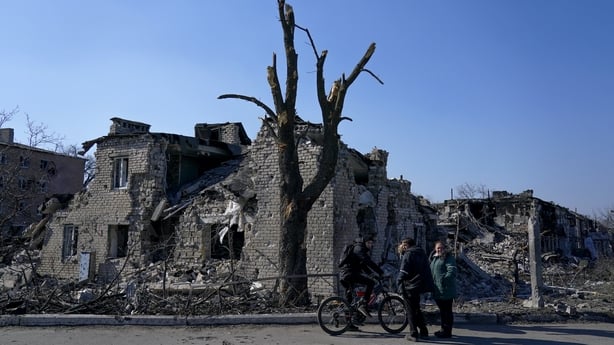 "Russian soldiers continue to attack, to destroy and kill our civil citizens and to destroy everything.
"The Ukrainian army tries to defend but the Russian army has much more soldiers because the city is blocked from supplies and help," said Mr Orlov.
He added that humanitarian corridors were not in operation and people remain mostly trapped in the city.
"There is no possibility to evacuate from Mariupol. It is just propaganda and pictures," he said.