Fáilte Isteach, the language support service for migrants has increased the number of trained volunteers in its programmes nationwide, to teach English to those fleeing war in Ukraine.
Over 100 communities are running Failte Isteach programmes in towns and villages across the country, to help those who need support.
The programme is now expanding, creating new groups in new locations to meet and cope with demand.
It has created an online student registration form in the Ukrainian language to help with administration for individuals and groups.
In Cahir, Co Tipperary, three Ukranian women - Nataliia Potlova, Kristina Naluzhna and Svetlana Oleksiieva - started English classes three weeks ago.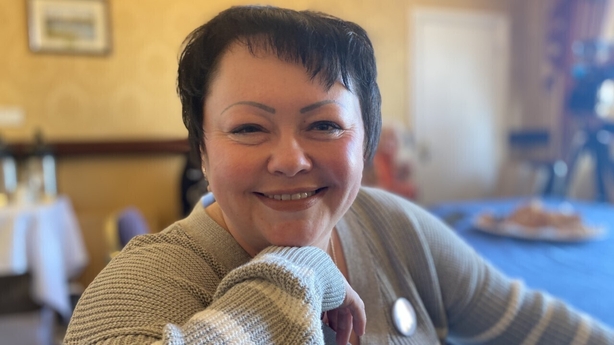 The three women arrived in Ireland in 2019 after their husbands got work in Cahir. Their children joined the local primary school and then Covid-19 restrictions were introduced.
Almost three years on, they now watch what is happening in their home country with dismay.
Natalia Potlova says they are watching the news in Ukraine "from morning to evening".
All three have family in Ukraine, which is why Kristina Naluzhna says she is keen to improve her English.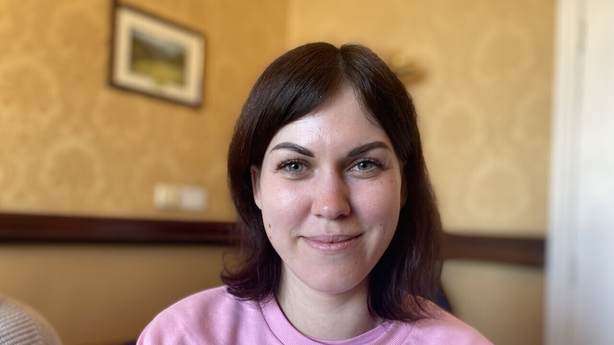 She wants to get a job so that she can send money home to her parents who are in Ukraine. They are safe, but she describes the situation in the country as terrible.
The Fáilte Isteach programme caters for different levels of English and there are books for beginners, intermediate and advanced students.
The approach in class is discursive.
When we visit Cahir, volunteers Fidelma and Patsy draw their students out by comparing Irish food to Ukrainian food.
Irish dairy and potatoes get a big thumbs up.
We need your consent to load this rte-player contentWe use rte-player to manage extra content that can set cookies on your device and collect data about your activity. Please review their details and accept them to load the content.Manage Preferences
Set up in 2014, the Cahir Fáilte Isteach programme initially began as an outreach group from St Mary's Parish.
Co-Ordinator Fidelma Nugent said they examined how they could reach out to people living in Cahir who had chosen it as their home and had come from different countries.
"Of course, we found that learning English was the greatest need for integration and their daily lives".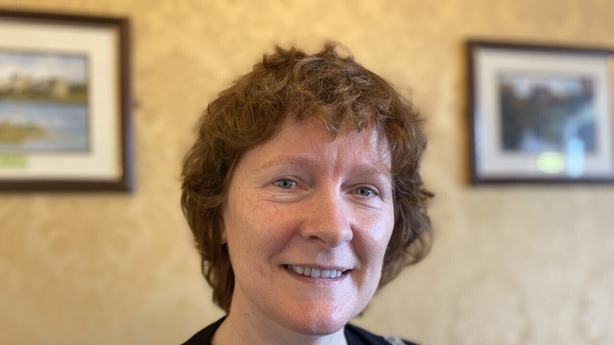 At a guess, Fidelma believes it has had 14 or 15 different nationalities since it was established.
Fáilte Isteach is a programme of Third Age, an NGO working for social inclusion.
Its CEO Áine Brady says the Organisation is "very busy" training volunteers nationwide but that they are "ready to go" to help Ukranian refugees that want to learn English.
Established 18 years ago, some students of Fáilte Isteach have even returned as volunteers.
"We have some of our learners come back to us as tutors, that's how it has developed.
"We help people with CVs with job applications, helping them to interviews. It goes from elementary conversation English, where we help people to attend parent meetings, visit the doctor, right up," she says.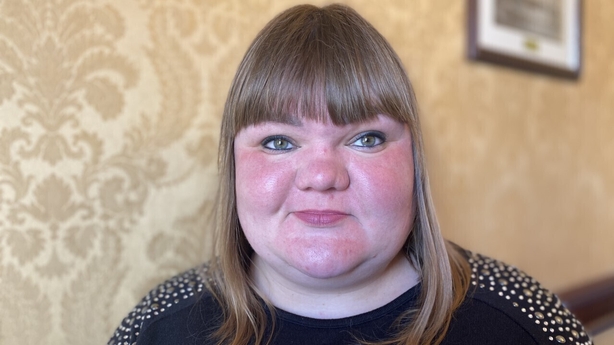 The community element of Fáilte Isteach means those who learn English through the programme are also integrating into local towns because the volunteers are usually locals.
This helps says Svetlana Oleksiieva.
"You leave a city with millions of people, many schools, shopping centres, cinemas, to Cahir in County Tipperary.
"It is very different", she laughs.