A charity which helps people with intellectual disabilities has called for the necessary resources to be made available to cater for people with special needs who are fleeing Ukraine.
The organisation, WALK, has recently brought four Ukrainian families to Ireland.
Yulia Maiorova, a marketing manager from Kharkiv, fled the city with her son Max on the first day of Russia's invasion last month.
She is one of nearly four million people who have fled Ukraine since the war began. So far, over 14,600 Ukrainian refugees have arrived in Ireland.
For Ms Maiorova, fleeing their home was a harrowing experience, and even more so for Max who has autism.
Speaking to RTÉ News, she explained that he is scared of loud noises so the bombardment was particularly stressful.
"It was terrifying," she said.
"He doesn't understand all the terrifying things about the war... he is afraid of loud noises."
Ms Maiorova said that Max thrives on routine, but that too has been upended.
"He can't now attend his classes or his therapy ... Max asks me all the time where are his friends from kindergarten. He asks why can't he just go to his room and lay on his bed. Where are his toys and books, he asks."
But for Ms Maiorova, the most upsetting aspect is Max constantly asking for his father who has stayed in Ukraine. She said her son simply cannot comprehend the war.
"For me, this is the most awful and painful thing because I don't know what to say to him. He asks where is his father? And why he can't come to us and be with us?"
Ms Maiorova and Max are now safe as they are in Dublin and for that she is thankful. She now wants Max to integrate as much as possible.
"We're looking for a school for him from today and I look forward to finding the right school for him. I want Max to be part of society and he needs friends, that's the main thing... I want him to be a part of society."
The family is one of four brought to Ireland from Ukraine by the charity WALK.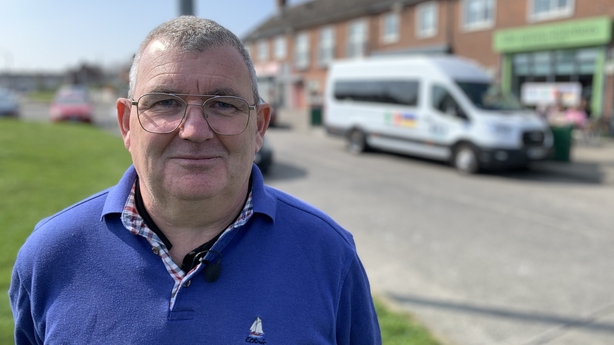 The CEO of the charity, Joe Mason along with a colleague, set off his van on the 60-hour plus round trip. He said that for people with disabilities in Ukraine, the war is especially tough.
"It's incredibly difficult," Mr Mason said.
"A lot of the residential services are provided in institutions, so overnight they lost a huge amount of staff. Approximately, 80% of people with disabilities still remain in the cities and hometowns in Ukraine.
"It's vitally important we make every effort we possibly can to get as many into safety as possible."
This is a sentiment echoed by colleague Catherine Kelly, who explained how the evacuations came about.
"We got a phonecall from disability organisations in Ukraine and they were telling us about the awful situation for people with disabilities in Ukraine," she said.
"A lot of people with disabilities are still in institutions and when the men went to leave for war, a lot of the carers weren't able to remain there. So we have families we were talking to and they weren't able to get their kids to the bomb shelters when the bombs went off.
"They needed help to get across the border, so we just felt that we could send over things to them which we did, but that also we needed to go a step further," Ms Kelly said.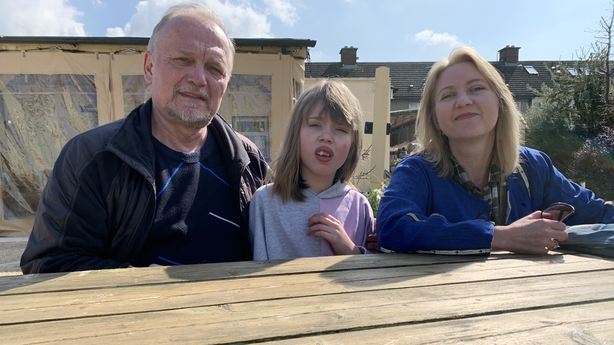 Daria Dmytriieva, 11, her family and her emotional support dog also made it out of Ukraine.
Mr Mason said that the dog did raise some eyebrows at various border crossings, but because of the dog's importance to Daria, there was no question of not bringing her too.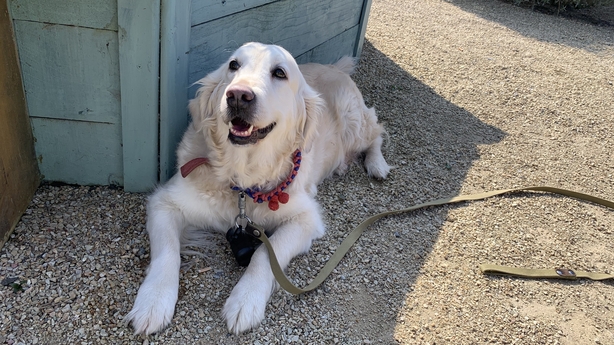 14-year-old Yevhenii, who has cerebral palsy, also made the journey to Ireland from Ukraine with his family.
"I'm very happy to be here, I want to study in Ireland," he said.
But like so many Ukrainians who recently arrived here, he still dreams of home.
"I'd like to return home to Ukraine some day," he said. "I love Ukraine."
We need your consent to load this rte-player contentWe use rte-player to manage extra content that can set cookies on your device and collect data about your activity. Please review their details and accept them to load the content.Manage Preferences