An Irish medical student who is trying to leave Ukraine is "safe" but the group she is travelling with has changed their plans to leave the country.
In a post on social media, Rachael Diyaolu's sister, Christiana, appealed to Minister Simon Coveney and the Department of Foreign Affairs to arrange transfers for when they cross the border.
"Plans have changed. Everybody is safe," she wrote. "We're nearly there."
In a video on social media, Rachael said they were in a rest spot for the night before setting off for the border in the morning.
Earlier, the 19-year-old told RTÉ News that she was in a car, attempting to leave the Ukrainian city of Sumy.
Rachael had been staying with a large group of international students in Sumy, which lies about 50km from the border with Russia.
It was one of the first cities to be attacked by Russian forces after President Vladimir Putin ordered the invasion of Ukraine on 24 February.
Speaking on RTÉ's Morning Ireland today, Rachael said that she did not know if they were travelling along humanitarian corridors.
Rachael, from Carlow, said that the situation in Sumy has worsened over the past few days and she left behind many friends who were trying to escape.
She said that she is fine and trying to stay in good spirits.
Until now, she said, it had not been possible for her to attempt to leave the city.
Her sister explained that they made contact with two Scottish volunteers - Gary and Joe - who have been helping evacuate people and they are bringing Rachael out of the city.
Efforts yesterday failed after the two men encountered Russian soldiers who fired at them, puncturing tyres on the car and seizing phones.
However the men found an alternative route into Sumy and she believes they are now attempting to go to the border.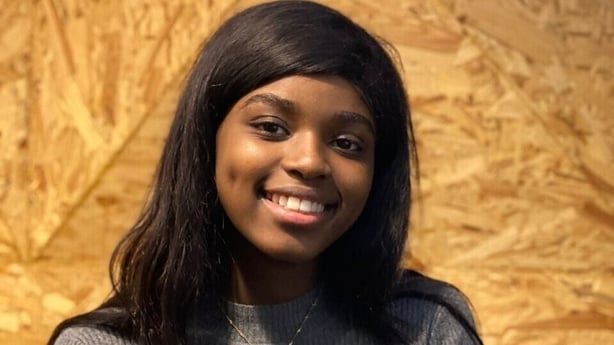 The men, Joseph and Gary, are from Scotland. Seeing the crisis develop in Ukraine, they decided on 25 February that they wanted to help, and within hours they were on their way to eastern Europe.
Since arriving in Ukraine last week, they have managed to transport several stranded civilians to Romania and Poland.
In a video published on TikTok this morning, Joseph and Gary can be seen collecting the van that was attacked yesterday from the side of the road in Sumy.
They said they were intending to "collect all the packages" today.
Additional reporting Philip Bromwell and Joseph Okoh