A Ukrainian woman who fled from her home near Kyiv to take refuge with her parents in the west of the country has described the situation in her country as a horror movie.
Viktoriya Alekseeva, who works as a professional translator, left eight days ago with her husband and three children.
On the first day of the invasion, she woke to a sound in the middle of the night, but went back to sleep. When she woke again, her husband was filling bottles of water.
"I realised that something is really, really off," she said.
"And then I saw all the smoke, and the smell of something burning, and my mom calling me from western Ukraine, checking in on us, and I just couldn't believe that it was happening."
Ms Alekseeva said that her husband is a Russian citizen, but has lived in Ukraine for many years.
"We have three kids born in Ukraine. So, my husband now has to protect us from his government," she added.
"We have such a beautiful - well we had- such a beautiful life in Ukraine. It's just so hard to take that in. It's a horror movie.
"I remember just sitting in my kitchen - beautifully renovated kitchen - my three kids playing, and I had to make that decision to go. And we did. In the evening we just left home with a few suitcases and our cat, and we started going towards western Ukraine."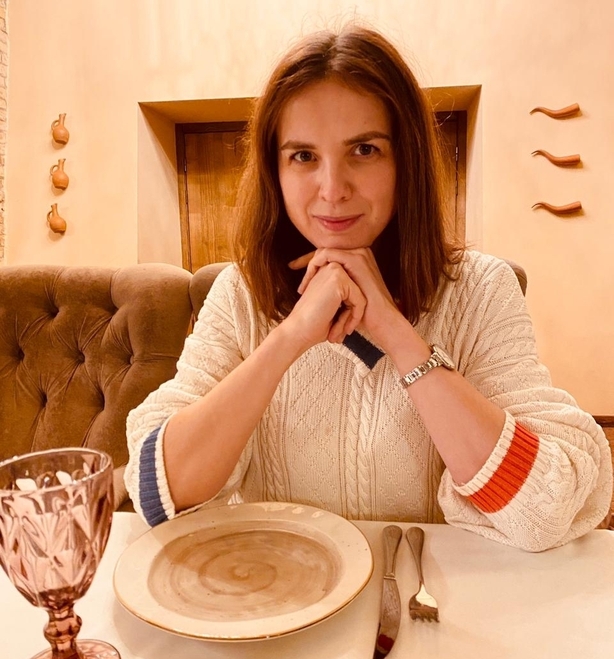 It took 12 hours to get to her parents' house, which, Ms Alekseeva says, is normally a four- or five-hour journey. They got there at around 5am.
"I thought 'now will I get some sleep? We're safe'. And then I open the news and I see Kyiv being bombed. My Kyiv being bombed. Bombed. Every day you wake up to some news thinking ok what else?
"I feel sometimes just so angry. Sometimes I feel helpless. Sometimes I feel hopeful again. Because I'm so grateful for all the help that we receive from all over the world," she added.
"There's just so much love and kindness right now. But, I just don't understand how the world can watch this and not do anything more radical."
Ms Alekseeva says there is now so little to lose, but that she will continue "saving my children if I have to".
"If I have to flee I will. I want to go back to my life, but will I have a home to go back to? That I don't know," Ms Alekseeva said.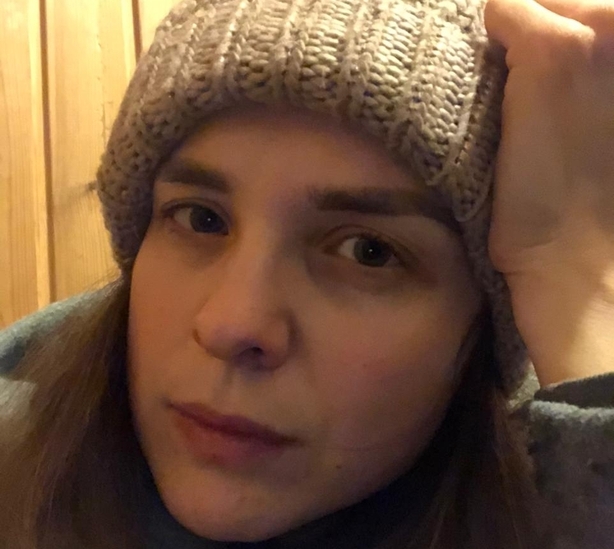 Ms Alekseeva told her youngest children, who are aged one and five, that there was a Covid-19 outbreak in Kyiv, so will have to wait to return.
"My oldest one - she's 12 - she knows. I protect her from a lot of news, but she knows, and she asks questions," Ms Alekseeva said.
"I don't think anyone in Ukraine feels safe. My husband says that we are as safe as we can be here and that is true. But we don't sleep well, we don't eat well.
"Every minute you receive notifications that this city was bombed, this school was ruined, these kids died, and you just cannot live with this news, because this is your land, and it hurts so bad."