Britain's Queen Elizabeth II died from old age, her official death certificate said.
The document released by National Records of Scotland noted the time of the queen's death on 8 September at 3.10pm.
Princess Anne is named as the "informant" on the document and would have notified the local registrar of her mother's death.
The 96-year-old British monarch died at her Balmoral estate in Scotland around three-and-a-half hours before the news was made public.
Meanwhile, hundreds of people have been queuing outside Windsor Castle near London as it opened to members of the public for the first time since the queen's death.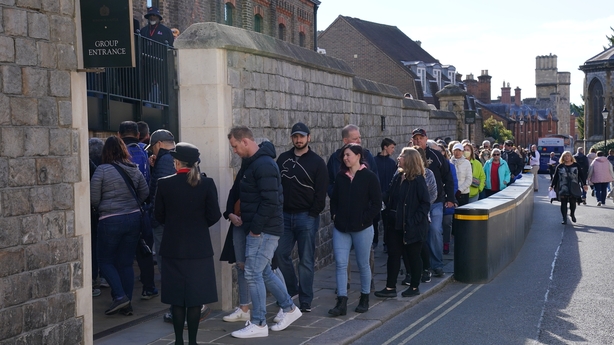 The queen's husband Prince Philip, who died last year, is also interred there, as are the ashes of the queen's younger sister, Princess Margaret.
The memorial chapel, completed in 1969, was commissioned by the queen as a permanent resting place for her father who died in 1952.
Anne Daley, 65, from Cardiff, and Grace Gogharg, from Ghana but who lives in London, were the first people in the queue, having arrived at Windsor Castle at 7.30am.
Ms Daley said she felt emotional about entering, adding: "The castle feels like empty, gloomy. Nobody's living in it. You know, you've lost the Queen, you've lost the duke, you lost the corgis.
"It's like when you've sold your house and all the history is gone."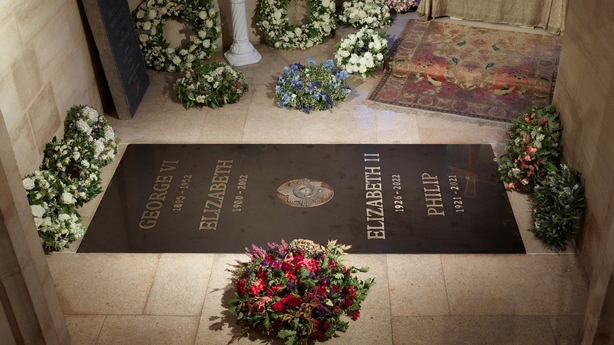 Both Ms Daley and Ms Gogharg had been supporters of the monarchy for a long time.
Ms Daley said: "My father was in the Irish Guards and he did the coronation. So I had an interest from when I was a little girl."
The pair, who became friends at the unveiling of the Diana, Princess of Wales statue outside Kensington Palace in July 2021, were among the first people to see the Queen lying in state in Westminster Hall after camping out for almost three days.
Vivian Bjorkenstamn, 65, from Toronto in Canada, said she was there "specifically to pay respects and show my gratitude for the queen".
"She is part of our DNA... a wonderful woman to admire and to emulate," she added.
Darren Martin, 43, from near Melbourne in Australia, was the next person in the queue at Windsor. He travelled to the UK two weeks ago because of the queen's death.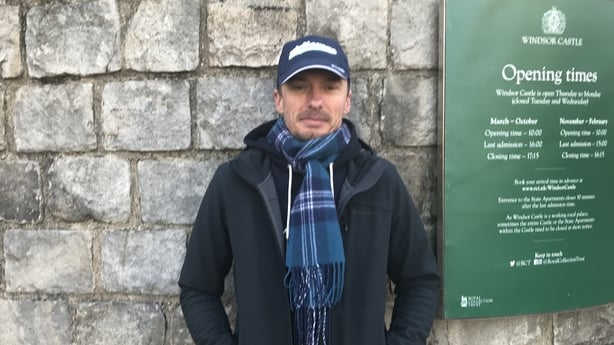 Mr Martin said: "I arrived in time to do the queue and camped out for the funeral. I've driven all the way to Balmoral, Holyroodhouse and Sandringham.
"I've come here today for my final send-off before I go back home.
"It wouldn't have been the same just sitting at home watching everything on TV. I felt strongly enough to be here in person."