By any standard it is a Herculean task.
The worst cost of living crisis in modern times, an NHS and social care system in crisis, a Brexit which is not yet 'done'; strike action either ongoing or looming across many sectors of the economy, a predecessor who may yet believe he can return to Number 10 and a political party riven by the divisions of almost a decade of political upheaval and rapid fire leadership contests.
That is to name just a few of the immediate challenges new British Prime Minister Liz Truss faces.
While a majority of the estimated 160,000 Conservative Party members have decided she is up to those challenges, voters more generally now get their chance to assess whether this is the person best suited to tackling the difficulties ahead.
Born Mary Elizabeth Truss in Oxford in 1975, her path to Number 10 has not been the most conventional.
The eldest of four, she grew up in both Scotland and Leeds, with parents whose politics was left leaning.
Her father was a professor of mathematics while her mother, a teacher, was a supporter of the Campaign for Nuclear Disarmament, sometimes taking her young daughter on anti-nuclear marches.
Her youngest brother Francis told BBC Radio 4's Profile programme in 2017 that from an early age his sister was always keen to be best, so much so that when playing childhood board games she "created a special system to work out how she could win".
In a house in which politics was a regular discussion point it was no surprise perhaps that she became involved in a political party at an early age, joining the Liberal Democrats while still in her teens.
When she went to Oxford University to study Philosophy, Politics and Economics she would become even more involved in the party, at one point addressing a Liberal Democrat party conference to advocate the abolition of the monarchy.
We need your consent to load this comcast-player contentWe use comcast-player to manage extra content that can set cookies on your device and collect data about your activity. Please review their details and accept them to load the content.Manage Preferences
But within a few years her politics had begun to shift to the right and she would eventually leave the Lib Dems to become a Conservative Party member, a move which "shocked" her parents, according to her brother Francis.
A qualified management accountant, Ms Truss worked in the private sector for several years before being selected to run as a Tory MP at the age of 34 in the safe seat of South West Norfolk.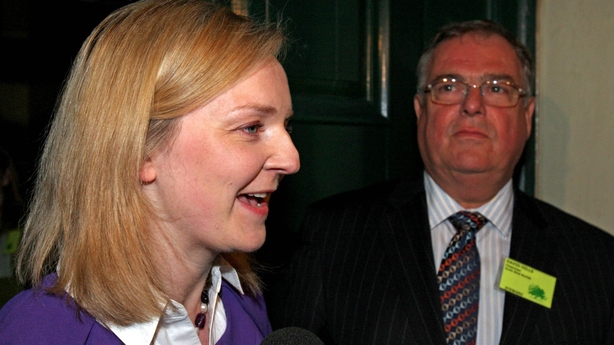 Her selection caused a furore because of revelations about her personal life of which party activists in the constituency had been previously unaware. Ms Truss had had an extra-marital affair with Conservative MP Mark Field.
Ms Truss' marriage survived revelations of the affair, though Mr Field and his wife would divorce. While the affair was over at the time of her selection for the seat, the revelations left a lot of local party officials angry, particularly given that they had not heard of it directly from their new candidate.
There was talk of deselection and she had to address angry officials to argue that she was still the best person for the job.
She was defended at the highest level in the party, with then British prime minister David Cameron describing her as "an excellent candidate" to run as an MP.
Ms Truss weathered the controversy, going on to win the seat in the election of 2010.
Within four years she was appointed Secretary of State for Environment, Food and Rural Affairs under David Cameron's leadership.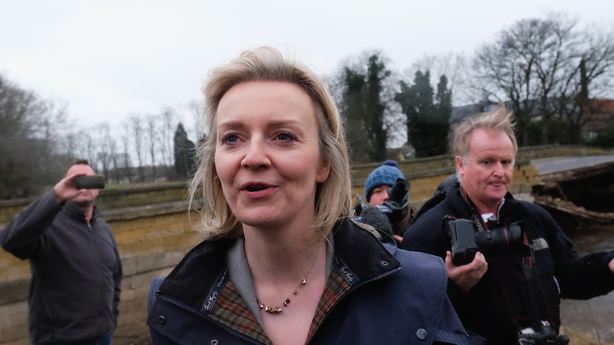 When the Brexit referendum was called, Ms Truss backed the remain side favoured by Mr Cameron where she argued vigorously that Britain was better off in the EU, at one stage saying that she didn't want to see her two daughters "grow up in a world where they need a visa or permit to work in Europe or where they are hampered from growing a business because of extortionate...costs and barriers to trade."
It would be quotes like this which would come back to haunt Ms Truss after the leave side won the referendum vote, and she moved to back Brexit with the zeal of a convert, calling it an opportunity to determine Britain's economic future while gaining "control over our money, laws and borders".
Her new found enthusiasm for the Brexit project was harnessed in her appointment as Secretary of State for International Trade in 2019, as she lauded trade deals, which she said showed the strength of Britain's post-Brexit economy.
It was then further utilised when she was appointed Chief Brexit negotiator in 2021 following the resignation of David Frost.
She did the job alongside her post of Foreign Secretary, to which she was appointed just weeks previously.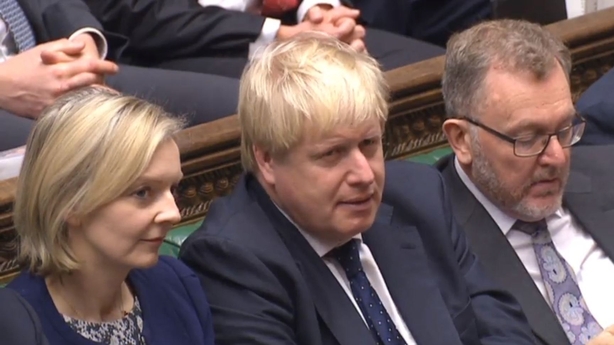 There has long been a suspicion in British politics that prime minister's are happy to see potential leadership contenders in the Foreign Office role, as it involves a lot of time spent working outside of the country, leaving less opportunity to cultivate support amongst backbench MPs in the House of Commons.
It was certainly a theory touted when Teresa May appointed Boris Johnson to the Foreign Secretary role, with some pointing out that diplomacy was not something for which he was well known.
If that was the case in appointing Liz Truss, it didn't work. She was consistently named as a leadership contender during the long drawn-out controversies of Mr Johnson's final months as Prime Minister.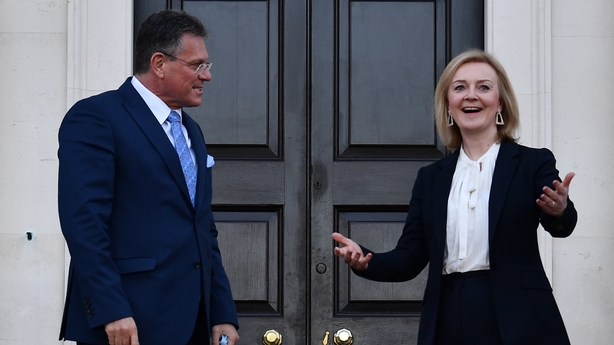 Statements and photo shoots which some felt embellished her achievements in her role also led to online ridicule, with her propensity for appearing in poses and clothing similar to Margaret Thatcher leading to speculation that Ms Truss saw herself as a future PM.
The Margaret Thatcher comparisons are something she has dismissed as inaccurate and unfair, saying that it is "sexist" that all female politicians are compared with the former prime minister.
While it may be a comparison she dislikes, it is one which was started early, telling The Scotsman newspaper in 2018 that in her primary school in Paisley, she had enthusiastically agreed to her teacher's suggestion that she play the part of Mrs Thatcher in a mock general election.
"I jumped at the chance", Ms Truss said, "and gave a heartfelt speech at the hustings, but ended up with zero votes. I didn't even vote for myself".
She has learned how to win votes since though, and takes up residence in 10 Downing Street having been the front runner in this race for weeks now.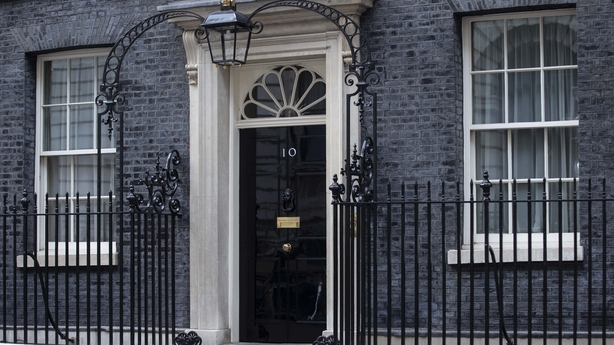 She will ironically need to seek permission to form a government from the very monarch for whose abolition she called at the Liberal Party conference many years ago.
Already there is talk of an emergency budget to address the burgeoning energy crisis, with the Conservative Party facing much criticism for the delay caused by the leadership contest to a coherent response to the cost of living emergency.
Just ten days after Ms Truss takes office she will face the deadline for a UK response to EU legal proceedings, launched by Brussels as it accused the UK of failing to implement proper Irish Sea border checks.
Some have accused her of failing to have the requisite diplomatic skills to navigate such difficult issues, pointing to her most recent comments about the jury still being out as to whether France was a friend or a foe as a major diplomatic faux pas.
Others believe her drive to win as well as her unerring self-belief will serve her well in getting through the tough times ahead.
We are about to find out.