The British Labour party is hoping for big gains in this year's local elections with voting taking place across England, Scotland and Wales.
The results will be seen as a verdict on the premiership of Conservative leader Boris Johnson, given the cost of living crisis and the so-called "partygate" scandal.
There are 6,819 seats up for grabs, with one recent Opinium poll putting the swing to Labour from Conservatives at up to 4% on average across the country.
Professor Tony Travers of the London School of Economics has said that this would mean a loss of at least 70 seats in London.
And with Labour polling even stronger outside the capital, especially in the so-called Red Wall areas in the north of England, things could be "tricky" for the Conservatives, he said.
Prof Travers said a loss of any more than 300 seats by the Conservatives and a drop in the voting share to around 30% would be seen as a serious setback.
We need your consent to load this rte-player contentWe use rte-player to manage extra content that can set cookies on your device and collect data about your activity. Please review their details and accept them to load the content.Manage Preferences
The Borough of Wandsworth in London is seen as one possible gain for Labour, which has not won control of its council since 1974.
The Tory-led council pioneered a low tax policy and was once described as Margaret Thatcher's favourite.
It has maintained a low rate of council tax - similar to the residential property tax in Ireland - compared to other boroughs.
The policy is still popular - one local man said that it is the reason he always votes Conservative and that anyone who does not is a "mug".
Although the cost of living crisis and the "partygate" controversy are big issues for voters, so are local issues and many would be very familiar to residents of Irish cities.
Traffic calming through the Low Traffic Neighbourhoods (LTN) schemes, which have closed off some streets to cars, have been a controversial issue in London.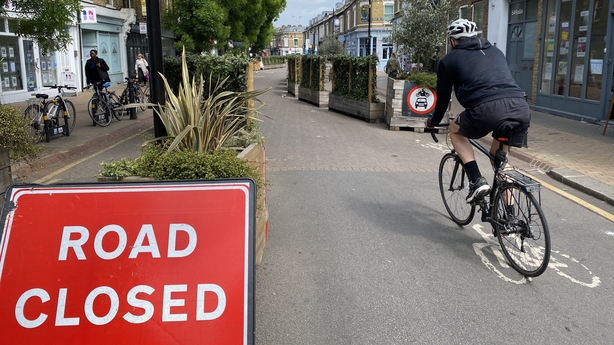 Although introduced by the Conservative government, the issue has become a culture war like Brexit and party lines have become blurred.
Also, the issue of high rise and high density apartment building has produced a backlash in many areas with the party controlling the council usually getting the blame.
All 32 London boroughs will be voting for all their council seats and Labour have other targets for gaining overall control like Barnet.
There is a possibility the party could take Westminster which is a council they have never controlled and that would be a big upset.
However, Labour has been dampening expectation and is saying it is not even expecting to win Wandsworth.
It has been pointed out that these elections were last held in 2018 when Labour did quite well and finished neck and neck with the Conservatives.
Also many of the councils are in strong Labour areas and are only re-electing half or one third of councillors. It is claimed that both these factors would make it hard to show dramatic gains.
In fact there is a danger Labour could lose councils like Bury outside Manchester, which it currently controls.
The party is also denying it is in an election pact with the Liberal Democrats but the Conservatives have shown that both parties are running fewer candidates in the hope of leaving each other with a better chance in some areas.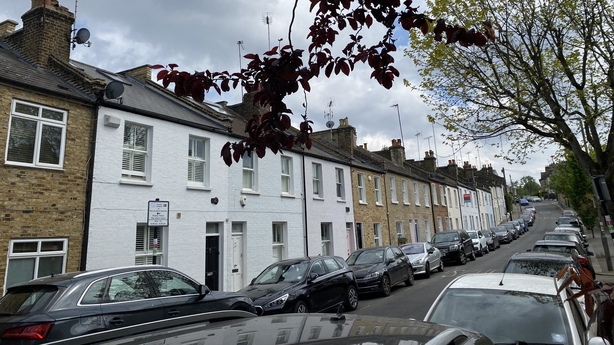 A couple from Kingston, London, who were visiting Wandsworth said they were "tactically voting" for the Liberal Democrat candidates as they had a better chance of winning because they wanted "anyone but Tory".
The Liberal Democrats have also gone up in the opinion polls and are expected to gain seats.
The results will come in from early Friday morning and Sunderland will be an early declaration. It will show how the Labour vote is holding up in the Red Wall areas.
Sunderland council is currently held by Labour but it famously voted in favour of Brexit and the party has been losing seats in previous elections - a third of the seats are now up for grabs.
In Scotland and Wales, all the local authorities are facing reelection and the Scottish Nationalist Party and Plaid Cymru will be hoping to capitalise on the government's unpopularity.