German public prosecutors have said they are investigating a 43-year-old German man on suspicion of murder and believe that Madeleine McCann, the British girl who disappeared in Portugal in 2007 aged just three, is dead.
"The public prosecutor's office in Braunschweig is investigating a 43-year-old German national on suspicion of murder.
"From this you can see that we assume that the girl is dead," Braunschweig state prosecutor Hans Christian Wolters said.
Madeleine disappeared from her bedroom on 3 May 2007 during a family holiday in the Algarve while her parents were dining with friends nearby in the resort of Praia da Luz.
A family spokesman said this morning that the announcement yesterday by German police of a new suspect in the case is a significant development.
"Kate and Gerry do feel it's potentially very significant," Clarence Mitchell, a spokesman for the family, told BBC radio.
Yesterday, German police said they wanted to speak to anyone who has relevant information on the suspect, whom they did not name, or the movements of two vehicles linked to him during the period around Madeleine's disappearance.
Both cars, a Volkswagen camper van and a Jaguar, are now in the possession of German police.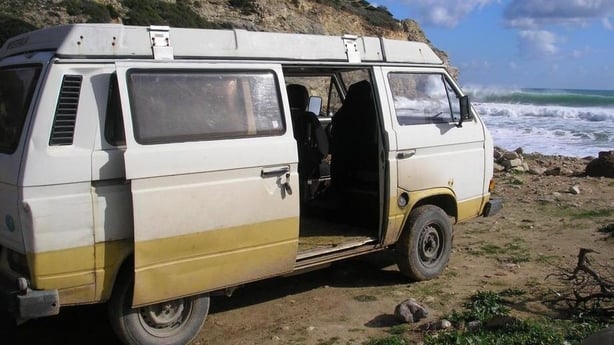 The German national is known to have been in and around the area on the Algarve coast at the time Madeleine went missing shortly before her fourth birthday.
Mr Mitchell said the McCanns have never given up hope that Madeleine is alive, but they are realistic.
"Whatever the outcome of this particular line of investigation may be, they do need to know what happened to their daughter to find peace and to bring whoever is responsible to justice," Mr Mitchell said.
We need your consent to load this rte-player contentWe use rte-player to manage extra content that can set cookies on your device and collect data about your activity. Please review their details and accept them to load the content.Manage Preferences
The suspect has been linked to an early 1980s VW T3 Westfalia camper van - with a white upper body and yellow skirting, registered in Portugal - which was pictured in the Algarve in 2007.
Scotland Yard said he was driving the vehicle in the Praia da Luz area in the days before Madeleine's disappearance and is believed to have been living in it for days or weeks before and after 3 May 2007.
The suspect is known to have been linked to the Praia da Luz area between 1995 and 2007, with some short spells in Germany, and is described as having a "transient lifestyle", living in his camper van for days at a time.
He has also been linked to a 1993 Jaguar XJR6 with a German number plate seen in Praia da Luz and surrounding areas in 2006 and 2007.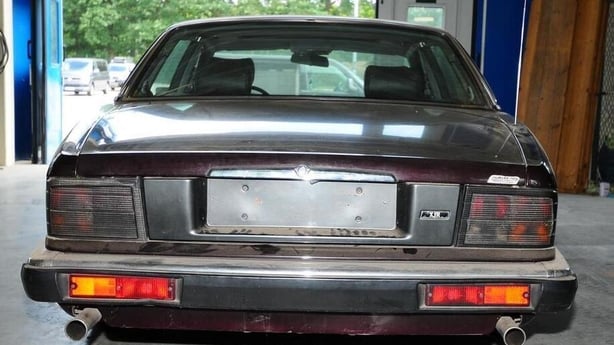 An appeal on German Crimewatch-style programme XY said he is thought to have worked odd jobs, including as a waiter, but also committed burglaries in hotels and holiday resorts, and dealt drugs.
He was also linked to two houses in Portugal - one between Praia da Luz and Lagos and a second inland, according to the appeal.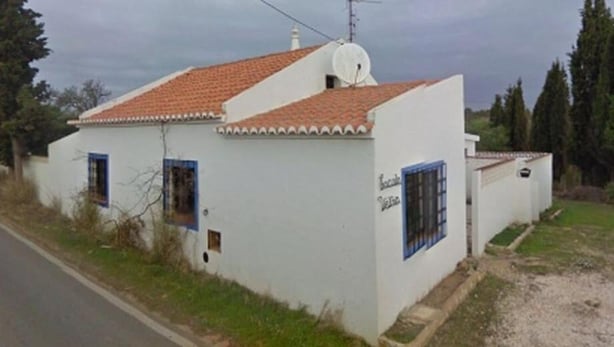 German police said the man has been "sentenced on numerous occasions to prison terms for sexual abuse of children in the past".
Scotland Yard's Operation Grange, launched in 2013, considers the case a missing person inquiry.
A child protection expert who worked on the case has said he is more hopeful than he has been in 13 years that the police have a definite line of inquiry in their investigations.
Speaking on RTÉ's News at One, Jim Gamble, who is a former police officer and the founding chief executive of the UK's child exploitation and online protection centre, said the German suspect identified may have had the opportunity to commit the crime and his conduct matches the profile of the crime.
Mr Gamble said he will "not give up hope that Madeleine will be recovered" and could be found alive, citing the well-known case of Jaycee Lee Dugard, who survived after 18 years in captivity in the United States, as a similar case.
He also said this is a good time for the police to make an appeal for information as people are locked in at home and are engaging with the news.
He urged anyone who had holidayed in Portugal or Praia da Luz around May 2007 to re-visit their holiday snaps and to look out for the two vehicles identified or a blonde German man.
Additional Reporting: PA